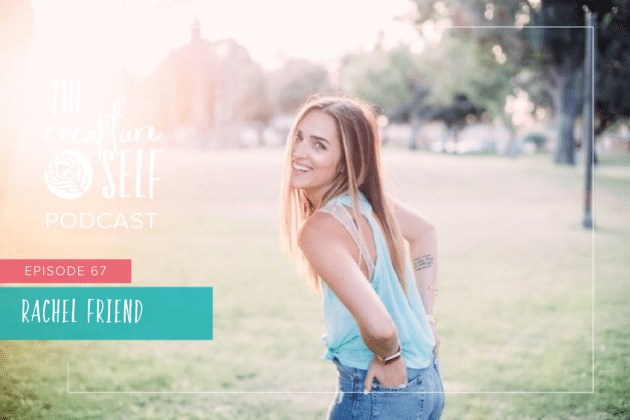 On the Recapture Self podcast it's our intention to give you a peek at the lives of moms and women who are balancing daily life, motherhood, and a commitment to their creative selves. These are women who are making time and space for their passion projects whether that be writing a book, designing a blog, photographing their family, or running a business.
Prepare to be inspired by their stories.
This week I'm chatting with Rachel Friend.
Rachel Friend is a communication professor, mindset coach, and mother who is all about finding more joy in the journey. She does this through her mission of teaching others how to harness the power of perspective so they can get out of their own way, make peace with their past, and connect more deeply with others. As a special needs mom, Rachel has discovered another one of her passions, positive communication with her kids. She enjoys sharing tips and techniques with other parents to encourage more bonding with their children through emotional intelligence and gentle parenting. Rachel's End Game is to give you the tools you need to really connect more deeply with yourself and others because that is what brings more joy to the journey.
You can connect and learn more about Rachel in the following places: