Keep your kids engaged and Creative!

Created for pre-teens and teens ages 8-15, the Creative Captures Kit offers four creative photography lessons or "recipes". Each kit with be delivered via email and contains unique activities for ANY type of camera (phone, tablet, point and shoot or DSLR)! Inside, your child will find clearly written instructions, and will be able to start snapping photos with minimal adult supervision. Join now at a special discount – and get instant access to photography fun!
KID FRIENDLY

Each kit is designed with kids in mind, has a simple step-by-step recipe format, and is perfectly suited for your pre-teen or teen.

ENGAGING PROJECTS

Each project has something fun to make (from creating memes to seriously up-leveled super selfies to optical illusions and more!

FUELS CREATIVITY

Your pre-teen or teen will be introduced to a variety of photography skills from lighting to composition to photo editing!
HOW IT WORKS
Your enrollment includes 4 weekly "recipes" – each with an activity guide + bonus digital activities and resources

Check your email on a weekly schedule so you can savor each activity one-by-one (We're also happy to give you a link to dive into all of them at once if you prefer)

Get curious, experiment with your ingredient and unlock your creative potential!
What's included?
Inside each digital kit you'll get…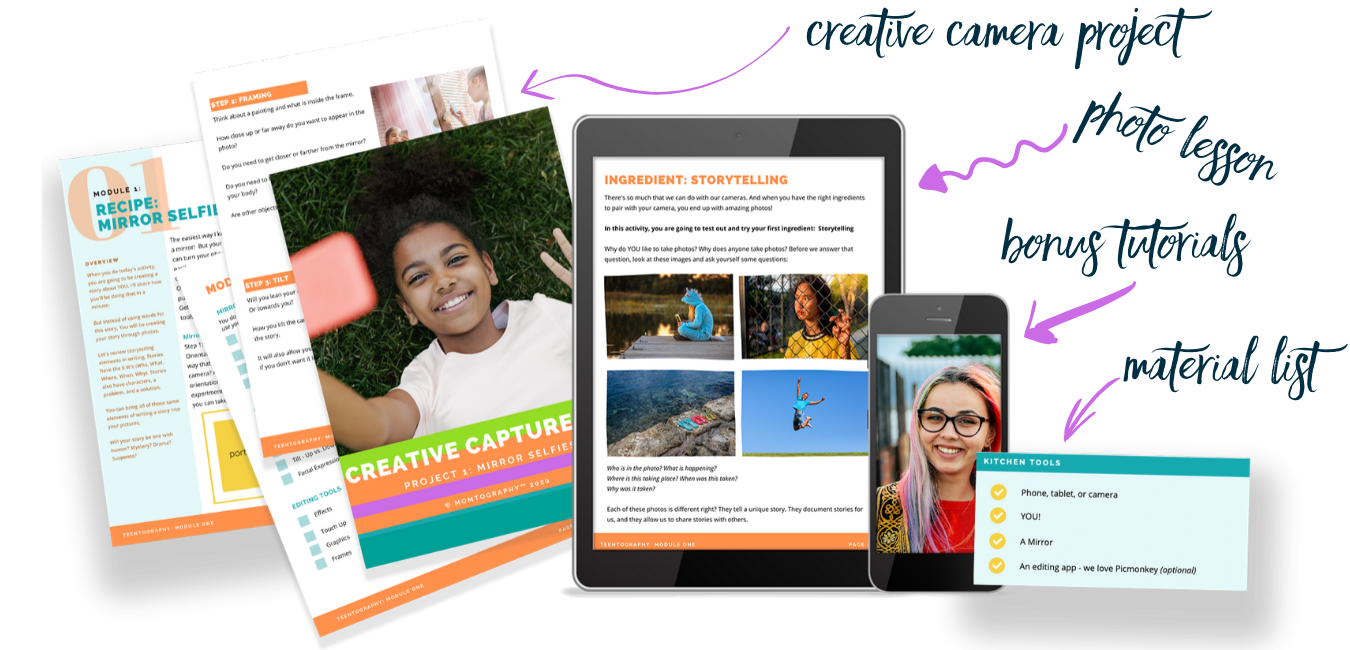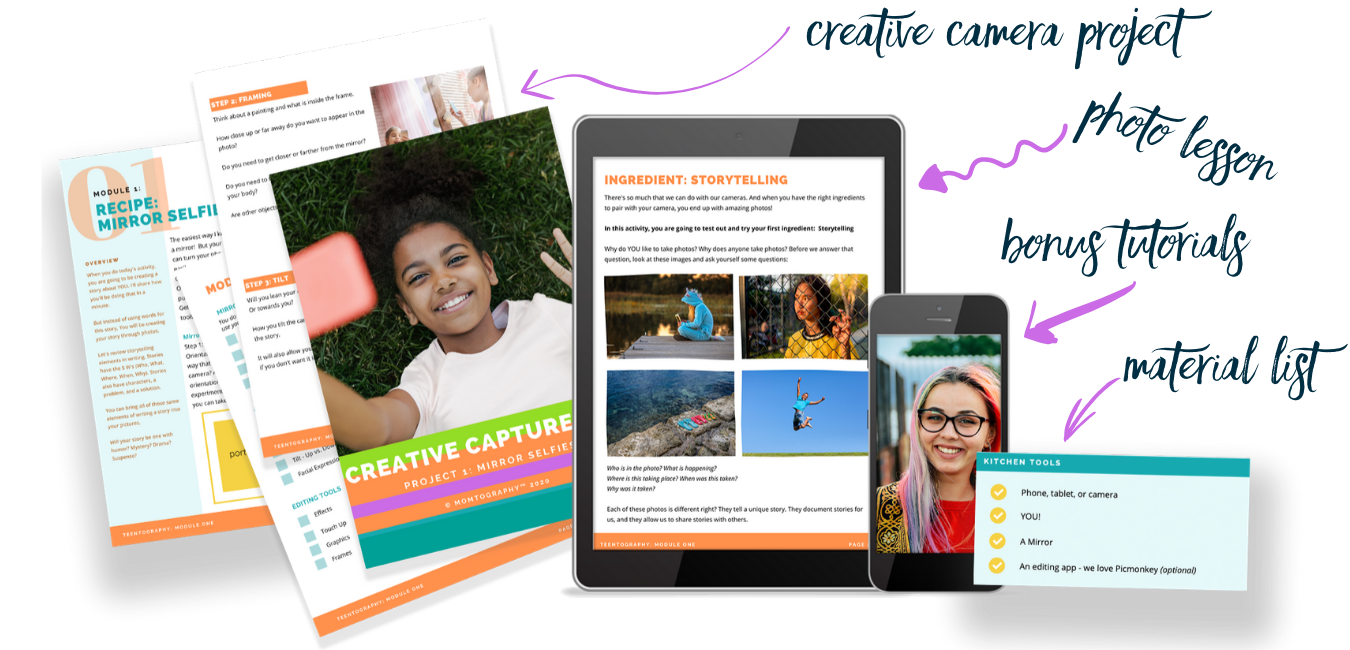 Material List:

we keep these easy and minimal, usually with items around your house

Photo Lesson:

one that will hone in on a specific photography skill

Creative Camera Project:

step-by-step instructions in our downloadable activity-guide leading you through a fun and engaging photo project

Bonuses:

Tutorials, and worksheets, app recommendations, and connection questions to help teens up their skill level and stay excited about photography
Special pricing!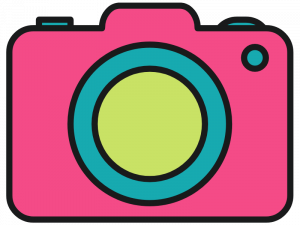 Get Your Kit For $30
(regularly: $60)
Your first kit will be emailed immediately after purchase!
FAQ
They are designed with ages 8-15 in mind. Younger kids can certainly enjoy them, but they'll need some parent/older sibling assistance for some of the execution.
NO! You'll pay for our 4 lesson kit (with an option to make it an 8 lesson kit at checkout) and that's it- you'll never be charged again.
The first kit will arrive in your inbox right away and you'll get one project a week via email after that. But we want you to be able to work at whatever pace you like, so you'll also get access to a link for your entire kit at once if you'd like all the lessons right away.
Nope, it's all digital. We're committed to the easiest, simplest ways to be fun and creative this summer!
Absolutely! Former Teentography students may see some of their favorite projects again in these kits (along with brand new ones) but we absolutely encourage our students to take on projects with a new spin and new knowledge to see what they can create this time.
Our Commitment To You.

We're absolutely confident that you will love our Creative Capture Kits, which is why we want you to give this experience a risk free try today.

If you aren't completely satisfied with your first kit, we'll grant a full refund within 48 hours of signing up. No strings, no obligations, no worries! We make it easy to join the Creative Captures family.
"I loved being creative with the projects like memes and illusions – and I am so grateful that I discovered tips for editing my pictures too!"

L.B., Creative Kits Teem
"The projects are so fun! It was a great way of forcing me to go outside and wander around to find a good picture. There were so many different ways that I could take the kits and make them my own."

J.A., Creative Kits Teen
"C. is LOVING these activities! Thank you from the bottom of my heart for creating such a bright spot for her in the midst of all of this uncertainty and stress."

S.M., Creative Kits Mom