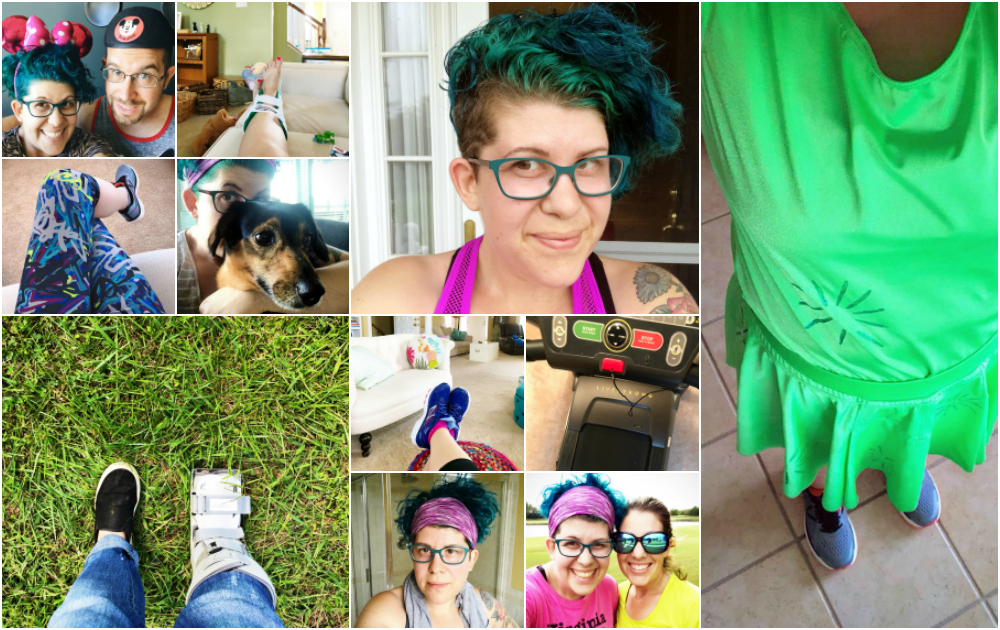 A few years ago, I dreamt of running a half marathon. It was a dream I didn't think possible but I was ready to listen to the little voice that said I could. What is your dream? Here's some words I wrote in the days before my marathon. Hopefully, it'll inspire you to get ready to start a project as well.
Get Ready to Start A Project
I leave in a few days for my first half marathon. I'm ready.
I think.
I'm not aiming or expecting to run particularly fast (chronic illness makes this journey a little more challenging AND rewarding), but I am determined to finish.
And I am ready. I have trained for months, running miles and miles and miles on the treadmill.
Step 1: Get Ready
I've logged hour after hour all with this goal in sight. And now it's time. Ten days ago I did my last long run.
I ran 13.25 miles.
Three hours, blisters and all.
Sometimes all this training felt a little crazy.
It wasn't always easy (ask me about the ankle sprain and stress fracture I got along the way!). It was a lot of time from my family. Time away from my business. Time just for me and this "insane" dream I had.
Time well spent.
I could convince myself that I'm not ready. What if we all get sick the day before we leave.What if my body forgets how to run so far the day of the race. Maybe they'll let me into the 10k. I know I can do that.
Maybe I should try again next year or later this summer… But, no.
I won't back down because I do know deep down I'm ready.
Even if sometimes 13.1 looms like a big number.
Step 2: Get Started
Dreams are like this.
You own them.
Make a plan.
Put in the time. Put in the effort. Give the blood, sweat, and tears.
Figure things out when things go wrong.
Try again.
Come back from a bad day.
Try again.
Step 3: Keep Going
Find the people who will support you—the ones who help you figure out what you need to know, the ones who keep you accountable, the ones who bring you water and cheer you on.
Then you go for it.
Even if you aren't so sure. Even if you feel like you don't know enough, haven't trained enough, need more skills, must get a little more sure.
Big dreams stretch us.
They may stretch us financially or require us make hard decisions about our time. They make us learn and practice and try new things.
And big dreams make us leap. We need to go from "want to do" to "doing"—even if we aren't sure we're ready.
I've had so many dreams over the years that I could have dismissed because they weren't practical or didn't fit the expectations for my body.
I have had dreams that I was unsure of because they required a change in course after I had worked hard to do something else.
Now it's Your Turn to Get Ready to Start A Project
I got curious.
I tried—no, I committed. I connected. And I got consistent.
I went from, "I could never…" to choosing what to say no to so that I could say yes to my dream.
I connected with the people who could help me—coaches, accountability partners—and rallied my family and friends.
And when it got hard, I dug in deeper.
I didn't say, "I don't feel like it today." Okay, I totally said that, a lot.
But I did it anyway.
If curiosity is the start of living a dream, consistency is the key to actually achieving it. Without it, I wouldn't be getting ready for the longest race of my life on Sunday.
But I am.
I'm ready.
You're ready too.
Ready to dive in and start moving toward your dream or get serious about the dream you keep playing and toying with.
You're ready to start a project … even if you're not sure.
Let's talk. Let's get you fired up. Let's get you on the dream to the life you imagined.