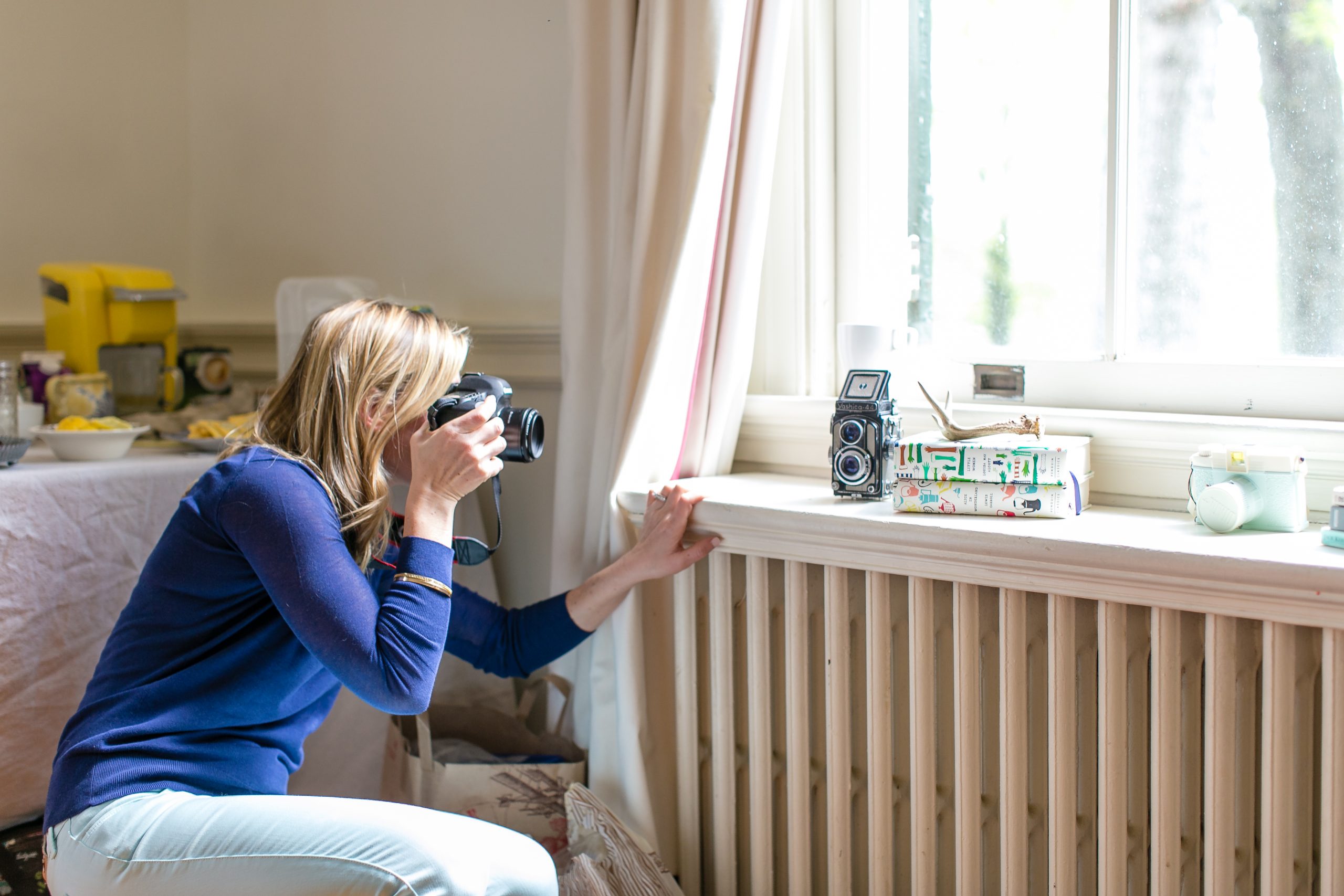 People know me as the mom photography teacher. Maybe they even know the Momtography™ name. And I do teach photography.
I teach moms to take better pictures with their phones.
I teach moms to get beyond auto mode on their DSLR cameras.
And that's what most moms come for. They want to take better pictures of their kids. They want to capture the big moments and the little ones in the their little ones' lives.
Maybe on top of that they want to get away for the day, take some time for themselves. They want to tap back into their creativity, remind themselves that even with mommy brain they can learn something new.
Moms leave Momtography™ classes with a better understanding of their camera. They leave taking clearer, crisper, brighter pictures.
They leave with ideas about new things to try to keep building those skills. They leave with connections to an online group that supports an nurtures them — and gives them a place to show off those new photos (or ask for advice on one that didn't work the way they wanted).
All this is wonderful. I love how many moms are taking better pictures. But what I love even more is that they leave with more confidence.
They own their experience.
They dare to move forward on a dream.
They get curious about what else they could do.
They tap back into creativity that they might have thought they lost.
The take a leap to a change they were just thinking about.
I teach moms that they can follow their dreams.
They have permission. They have the know how. They have the drive.
And inside, under their doubt and shoulds and what ifs and comparisons, they have the courage to change, to play bigger.
Maybe you know you want something more, but you don't know what. Maybe you know you are ready for something new.
Taking one step—maybe learning photography—might open a door you had never seen or maybe the one you've been looking for.
I teach photography, but really I teach moms to tap back into their confidence, to dive back into their creativity, and recapture their magic as they reconnect with themselves.
Choose Your Next Creative Adventure
Your road to confidence and creativty may start with a camera—mine did. If that's where you are right now, I have a free class for you that shares my simple photo recipe, the Momtography™ recipe. It's the same system I used to break down technical photography and make it easy to understand. Now I want to share it with you too.
Try The One Ingredient Photo Fix!
And if your camera isn't calling you right now, but you want to get back your creative spark (and the time to actually create!), this free class is for you: Recapture Time
Try one. Try both. Take that step back to your creative, amazing self.