Christy Hendrickson / Western Loudoun, VA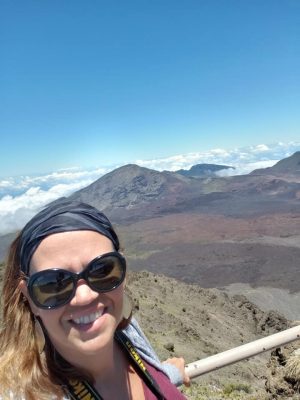 Hi I'm Christy! I fell in love photography after I had my first child and realized that buying a "fancy" camera and learning to use it was more economical than hiring someone for every time I would want pictures taken. After numerous DSLR classes and practice over a decade with now 5 kids, capturing those sweet moments are still one of my favorite things to do.
I am a licensed teacher in Western Loudoun. My background as an educator helps me take a fun and organized approach to photography education. One highlights of being a photographer was getting the opportunity to photograph Miss America! When I'm not teaching middle school Family and Consumer sciences, you can find me running around with the kids, painting, gardening or starting another house project.
My first Momtography Club meeting changed everything and I knew I needed to be a part of this! As a mom of many, I was like many others that have that feeling of losing myself and my own passions. Momtography helped find my tribe of other like minded ladies and our passion for photography. I lead a monthly lunch Club meeting in western Loudoun and can't wait to start meeting again in person!

Upcoming In-Person Classes
Teentography Live
Teentography LIVE is camera class designed to get kids curious about photography and excited about sharing visual stories in new ways. Your teen or pre-teen will be encouraged to learn photography basics with fun unique activities that will have them excited to pick up a camera and capture the world around them. Plus they'll have a teacher answering questions and giving hands on feedback as they learn.

May 17
4-5:30pm
TBD - based on class size (Leesburg or Western Loudoun)
Momtography Club
The community for moms who want to capture more of what matters in life. We know that by picking up a camera moms learn to take better photos to appreciate ALL of life's moments. Through monthly tutorials, chats, challenges, bonus activities, and community, you'll be thrilled at how you're finally taking the photos you've always wanted to without boring classes or overwhelming camera manuals. And, hey…you'll get to sneak in time for yourself while caring for what's most important to you – your family.


TBD
TBD
Teentography Basics
Teentography Basics is a virtual camera class designed for kids 9-15 with a goal of keeping keep them engaged in positive, curious, and creative ways. Your teen or pre-teen will be encouraged to learn photography basics (using ANY camera: phone, point and shoot or fancy DSLR) with fun unique projects and they will improve their photography skills.  Plus they'll have a teacher answering questions and giving hands on feedback as they learn.

January 14 - January 21

Two Session Zoom Class (7:30-8:15pm ET)
Teentography: Creative Capture Kits
Created for pre-teens and teens ages 8-15, the Creative Capture Kits offers a digital download unique activities for ANY type of camera (phone, tablet, point and shoot or DSLR)!

Inside, your child will find clearly written instructions, and will be able to start snapping photos with minimal adult supervision. Join now and let's get snapping!

4 Pack-Creative Capture Kits are fun photo projects delivered weekly via digital recipe card!
Gift Certificates
Want a unique gift that is all about experiencing more and creating lasting memories? Give the gift of Momtography! 

With camera based classes and program options for mom, grandma, or the creative teen in your life – we've got something for everyone to create something amazing out of their memories. Tap the button for suggested pricing or reach out to your Momtography rep below to customize something special!

Can't decide what to gift? How about a gift certifcate for a future class
Questions? Want to book a private event?
Send me an email to get your private class scheduled today! I work with individuals or groups or moms and teens to customize the perfect class for you.

Private class info:

Have a fancy camera and want to learn how to use it, but don't want to be in a large group? Or maybe you and a group of friends want to get together to learn how to take fantastic family photos! Private classes are available! Grab your camera, some friends and let's party!

Contact me with Qs or to schedule your private event!