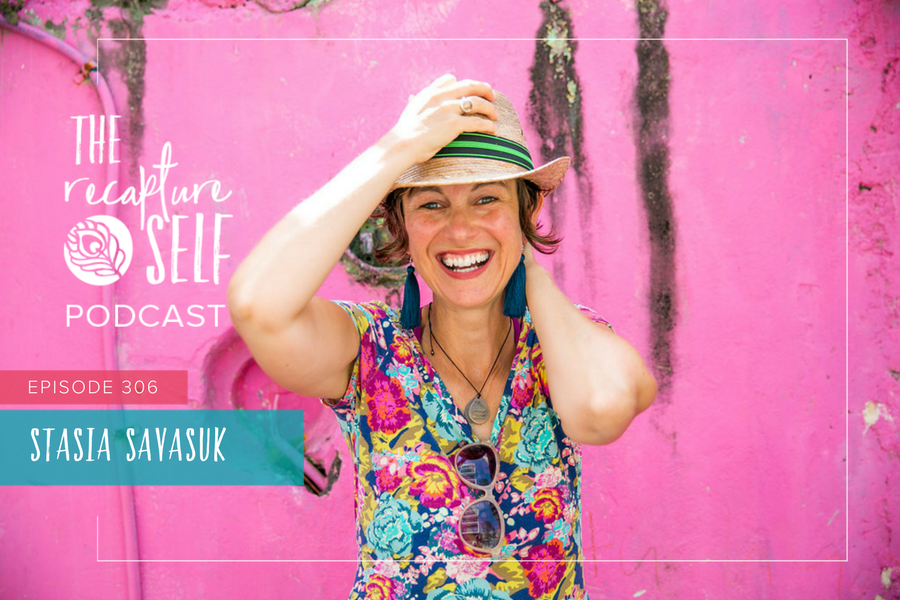 This season on the Recapture Self podcast it's our intention to give you a peek at the lives of moms and women who are balancing daily life, motherhood, and a commitment to their creative selves. These are women who are making time and space for their passion projects whether that be writing a book, designing a blog, photographing their family, or running a business.
Prepare to be inspired by their stories. This week I'm chatting with Stasia Savasuk.
Stasia is a Personal Stylist (with a twist!) and founder of Stasia's Style School. Her unconventional-transformation-motivational approach to style leads women of all ages and stages on an intuitive journey of letting go, knowing what they know, and embracing a life filled with confidence, courage and (inside-out) congruency. Stasia knows that changing your pants will change your life, and has ushered hundreds of women away from years of body-shaming, negative self-talk and muffin-top jeans to a place of body acceptance and pants that fit-to-flatter. Stasia can be seen hiking around in the backwoods of Vermont with her husband and two kids, wearing a dress, big earrings and a friendly smile.
You can learn more about Stasia and what she does here > https://www.stasiasavasuk.com/