As I gear up to release Momtographie Online back into the world soon, one of my favorite things to do is introduce you to some of the fabulous women I've had a chance to work with, and show you how Momtographie has helped them take better photos of the special people in their lives. Enjoy getting to know one of these lovely ladies today!
---
Name
Michelle McWilliams
Camera/Lenses:
During the class, I was using a Canon Rebel XSi with the Canon 50mm f1.8.
Since then, I've upgraded to the Canon 70d and the Canon 85mm 1.8.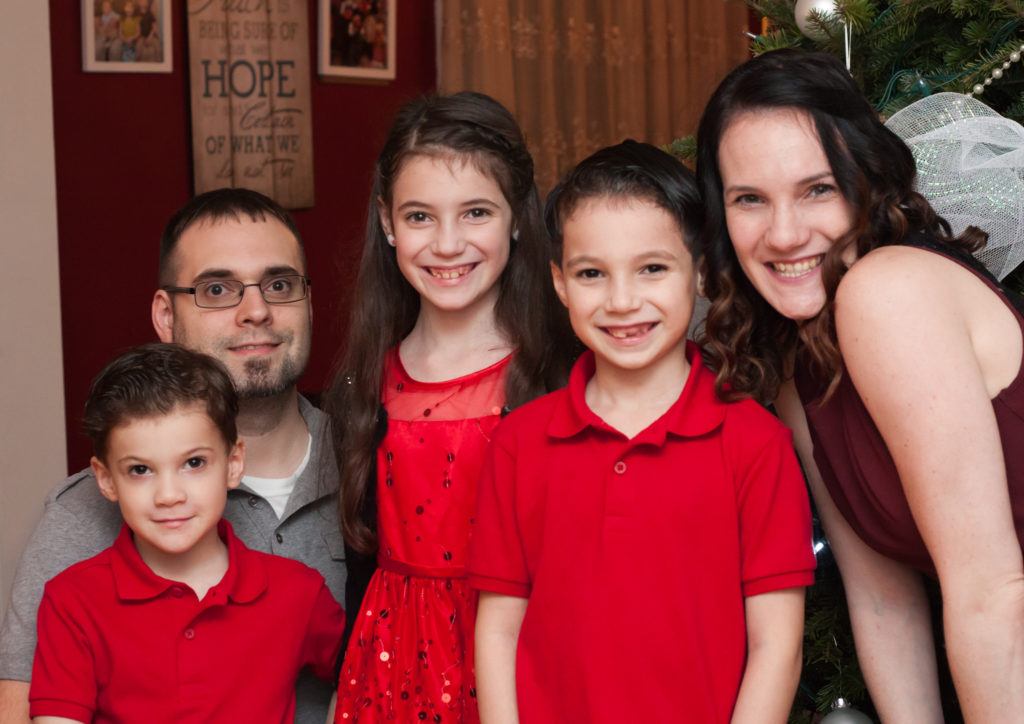 Tell us a bit about your kids and your family.
My husband and I have been married for 10 years. We have three children, whose ages are 8,7,and 4. We are a homeschooling family residing in New England. As of late, we love to be outdoors taking hikes, but we also love to sit on the couch with a huge bowl of popcorn and enjoy a family movie night.
Tell us what you love about being a mom.
I enjoy the opportunity to watch my children grow and discover new things. I enjoy seeing how quickly they change and to see what things they are interested in, as well as the things they are not. I enjoy being the person they talk to each day about things that made them laugh, hurt, or smile. To have this opportunity to spend the time with them is something I treasure.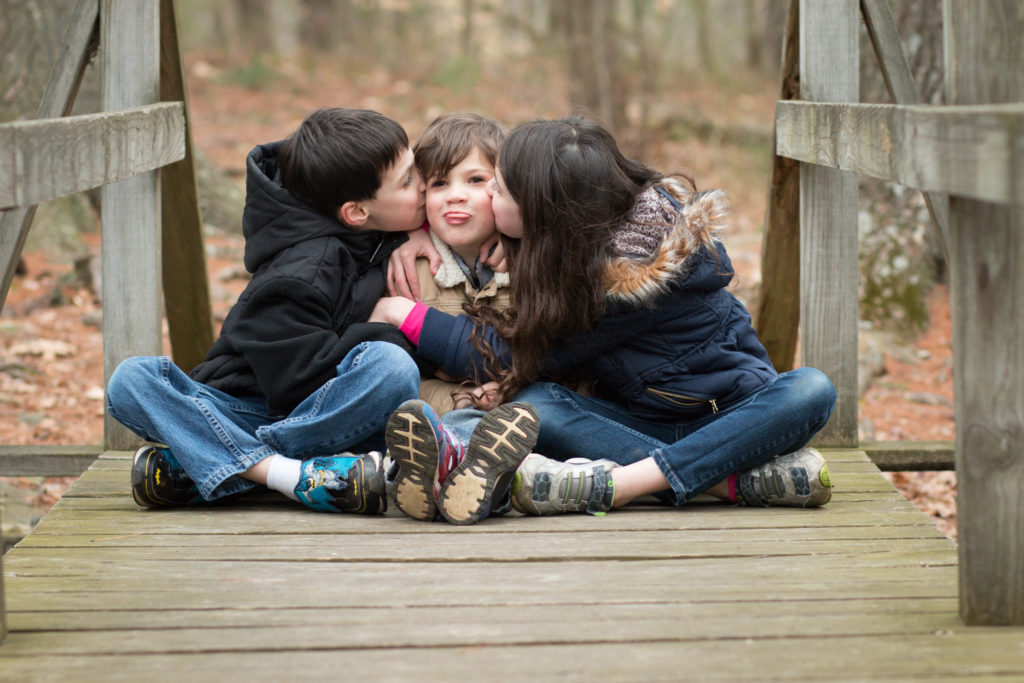 What sparked your interest in photography?
Prior to having children I loved to scrapbook, and soon my love for scrapbooking turned into a love of taking pictures. For my first two children's scrapbooks, I literally took a picture of them each week for their entire first year to document how quickly they changed. I took pictures of EVERYTHING. Their first finger foods, first ice cream cones, first steps…. I was a bit obsessive, but I didn't want to forget anything about this stage of my life. During this time, my brother was also in photography and had just purchased a DSLR. He upgraded soon after his first purchase, and he offered to loan me his first DSLR. From that moment on I was in love with photography.
What was your biggest frustration before Momtographie?
My biggest frustrations prior to Momtographie was focusing, and my photos did not have, which Beryl taught me, intention. I desired the "candid" shots that really captured my child in the moment, and I wasn't able to capture that in my photographs. What I was getting was staged images of my children with their unauthentic smiles. I desired more.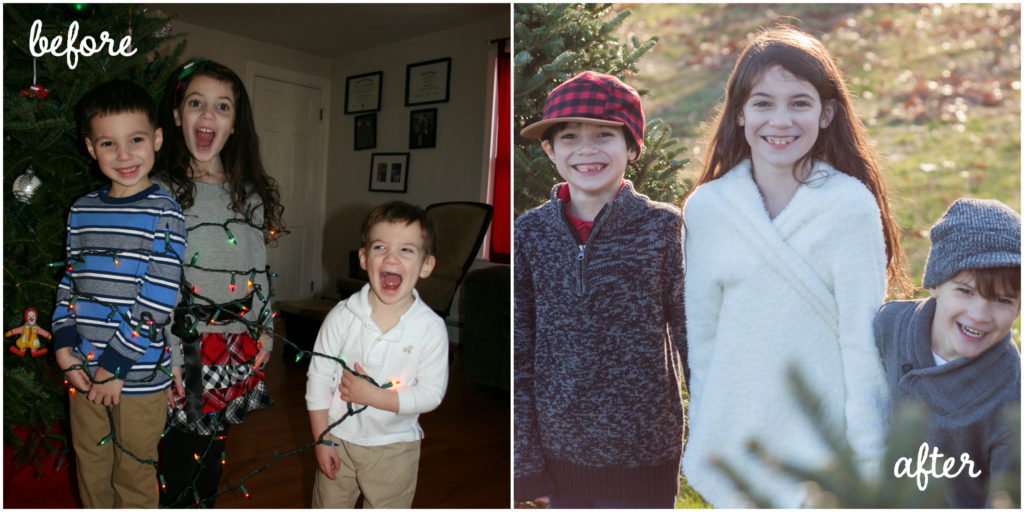 Were there any ah ha moments your remember during class? What were you able to put to use right away?
My ah ha moment came when we learned about back button focus. I gained more control over my photos. My photos were crisper, sharper, and in focus most of the time, once I learned how to use it. Recomposing the shot while using back button focus made my pictures change instantly because now I could compose the photo better and still get the face in focus.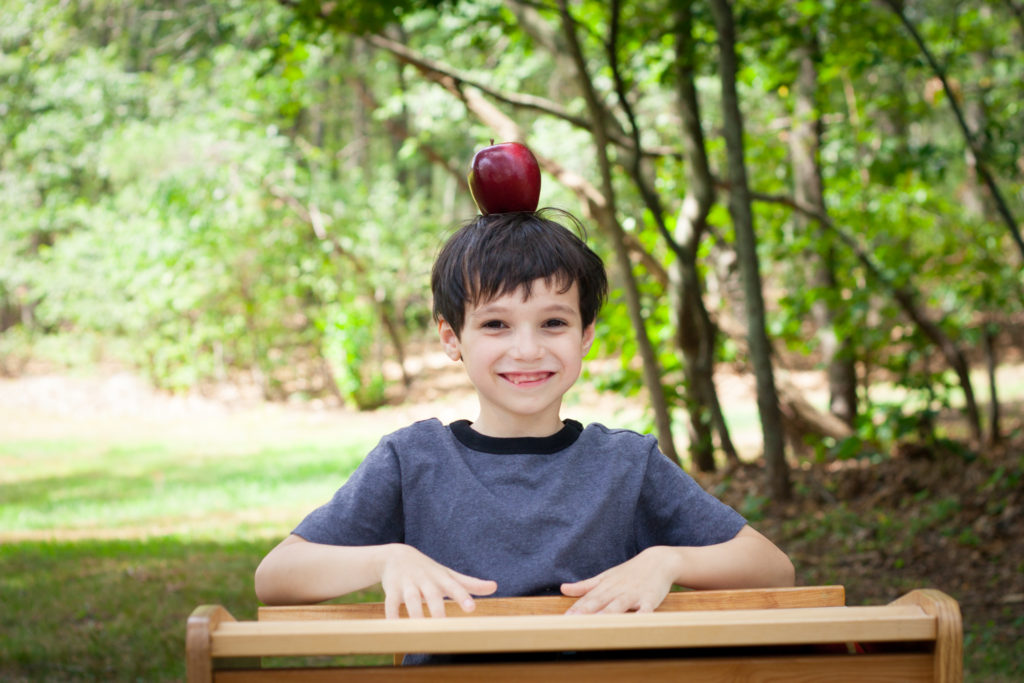 What did you learn about yourself from taking Momtographie class?
I think I've always known this, but this class really proved to me how much of a perfectionist I can be. I expected perfection from myself on each picture I took, and when I wasn't getting the result I wanted, I became frustrated. I can recall in one of the Live Sessions with Beryl that she talked about perfection. She stated something to the effect of: "If you expect to get every shot right then photography isn't for you. You're not going to get every shot right. You have to be okay with missing a shot and then go back and try again." I'm still working on this, but Beryl was so helpful in encouraging us all to be easy with ourselves as we learned more about photography.
Do you have a favorite photo you've taken since our work together? Tell us about it.
It's hard for me to have a favorite, but if I had to pick, it would be from my kids Christmas pictures. We went to a local Christmas tree farm for these pictures and the time of day wasn't the best for lightning, at first. The "photo shoot" went a tad longer than planned, which in the end worked to my benefit. I was able to catch some backlit photos of my daughter.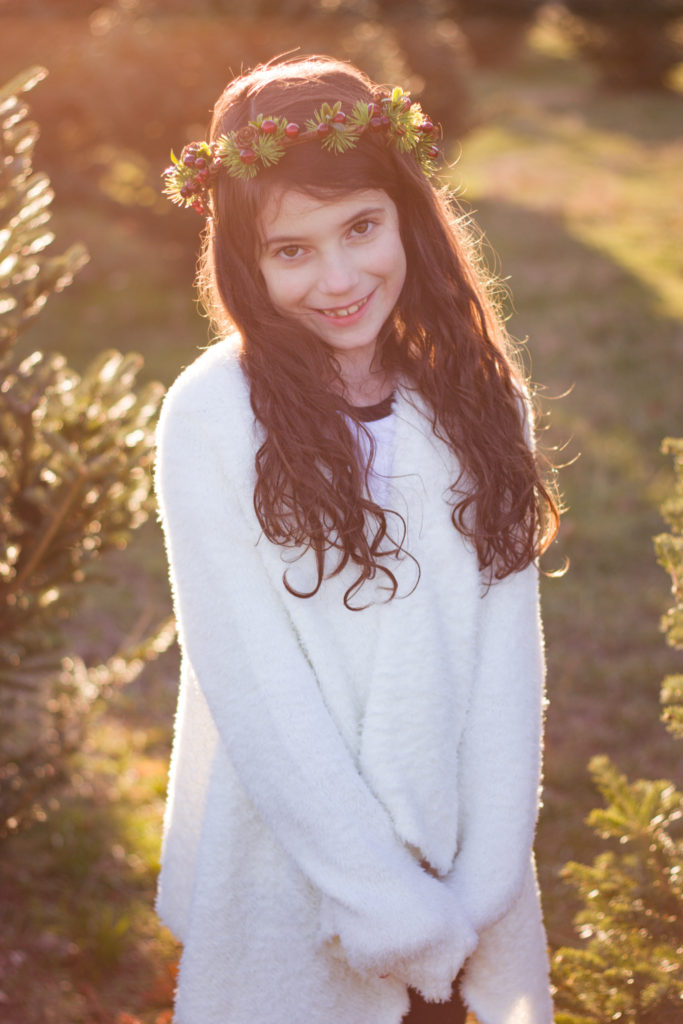 Where do you hope your photography journey takes you in 2016? What are you working on now?
My goal is start my own photography business. I have been taking pictures of family members and close friends for a little while. I still have a ways to go, but I am hoping to really get it off the ground by the years end. I am also planning on learning more of a lifestyle approach to photography, so I can document our homeschool year. I thought having a yearbook at the end of each year would be a rewarding treat for my family.

Ready to start your Momtographie Journey? 
Finally get flawless photos with my free One Ingredient Class – next session starts soon and you get get registered now by popping your email address in the box below.
[magicactionbox id="7979″]