Today I'm thrilled to share with you another one of my first Momtographie students.  Sunny attended the very first class a year ago and we immediately connected.  Not only did we connect over our love of photography but we also  connected because we share the tragic thread of baby loss too. Our stories are completely different and I am glad Sunny was willing to share a bit about her firstborn son here with you today. He has been such an inspiration in her own photographic journey.  Sunny fits her name to a tee – vibrant, bright, warm and energetic. I am so proud of all she's done with the knowledge she gained at class last year.  Sunny has since ventured into the world of professional photography specializing in children and family sessions in Northern, VA. If you'd like to see more of her gorgeous work check her out at Sunny King Photography.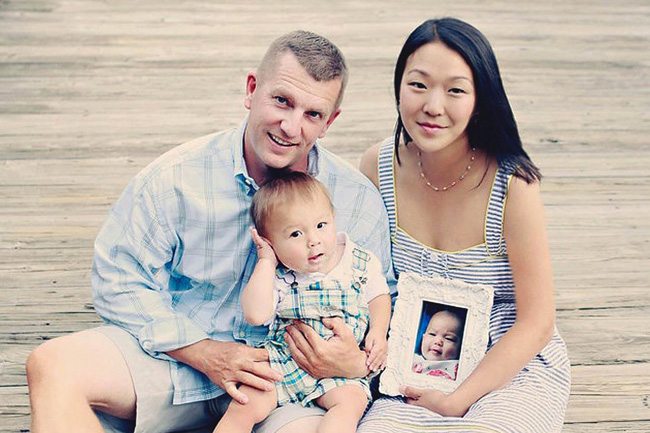 Image courtesy of Ken Pak Photography

Name
Sunny King
Camera(s):
Nikon D90 during Momtographie but I've since upgraded to a Nikon d700!
How many kiddos?
Two. I have a son, Brody, in heaven who will turn three on March 12th. Brody was only with us for a brief five months before he passed away to SIDS. His short stay with us has left a lasting impact. Photos of him are my most prized possessions. I also have a 19 month old son named, Dawson.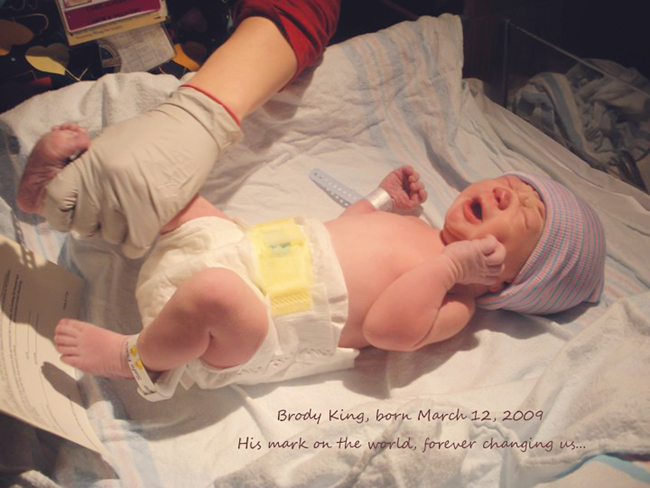 Tell us a little about what makes your kiddo tick. Their interests, hobbies, favorites. What makes them unique?
Brody used to love jumping in the Jumperoo and loved taking baths. He had the strongest little legs on a five-month old and was so proud of his ability to jump and splash water with his legs in the tub. He would get so excited and cock his head to the side and laugh out loud in jubilation as his legs would just go, go! When he was in a bad mood, all we need to do was step outside with him and he had a permanent grin on his face. He was such an outdoorsy baby.
Dawson loves everything that's all boy. Digging in dirt with his toy tractors and running around the grass are his favorite things. He's also loved to say the word "hockey" since the time he could speak.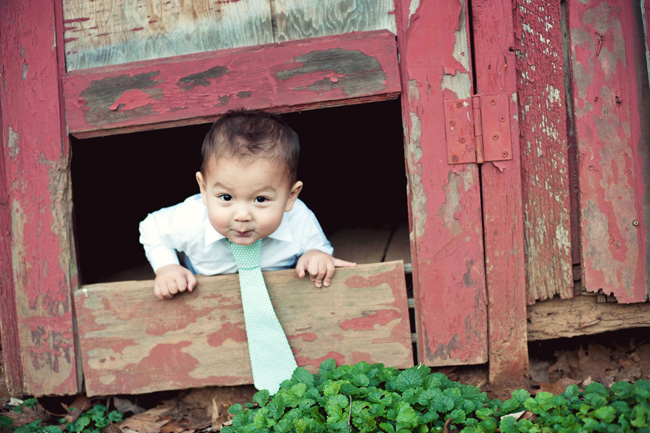 Tell us what you love most about being a mom.
I've always known that I was meant to be a mom. I honestly love being a mom every day. Even the days when I'm tired and frustrated, I always have a reminder of how lucky I am to be able to share constant laughter with Dawson. Laughter has a healing power. I also treasure every second that I've had with Brody and see a lot of him when I see Dawson.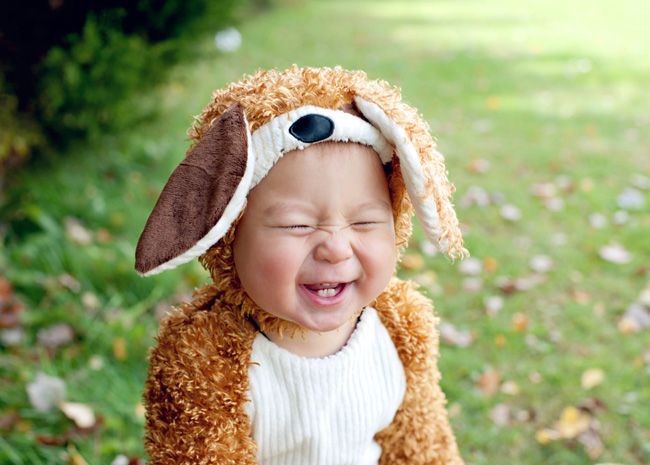 What was your biggest frustration(s) with your photos pre-Momtographie?
I totally had mom-brain. No energy or patience to get the manual out to actually use my DSLR as intended, not on auto.
What was the best tip or trick you learned from Momtographie class that you were able to use right away?
The exposure meter! Ding, ding, ding!!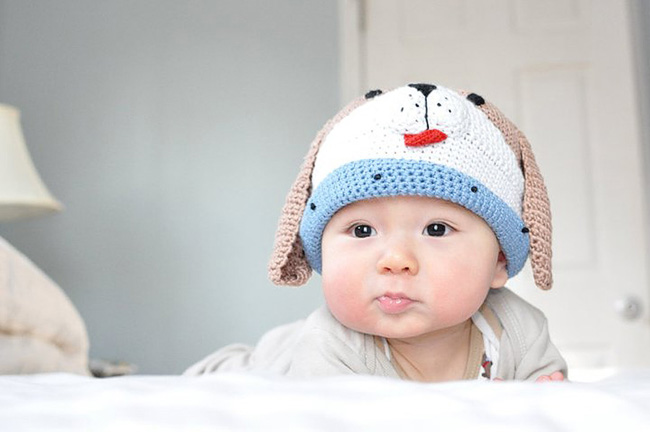 What is the BEST moment you've captured of your kids or family ever on camera. Anything special come to mind?
There was one moment when my husband was kneeling down in the shallow part of the ocean, holding Brody. I saw this from the balcony of our beach condo and quickly snapped a picture. It was totally a stolen moment.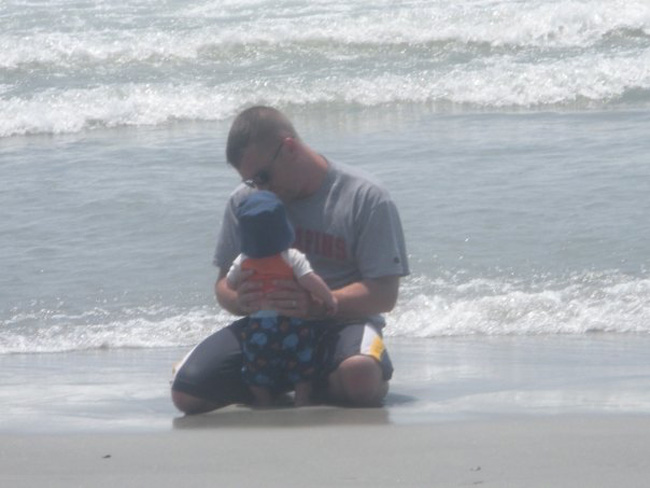 I hear that Momtographie class helped inspire you to take your hobby to the next level. What are you up to these days and What are your future goals with your photography?
The class was instrumental in laying the proper foundation and understanding of my camera. I really took off and ran with the skills I gained and I learned to love my camera, instead of being intimidated by it. I have since then started my own photography business, capturing what I love most — children. This business also give me a unique and intimate opportunity to share my story with new parents and educate them about infant sleep safety in their homes.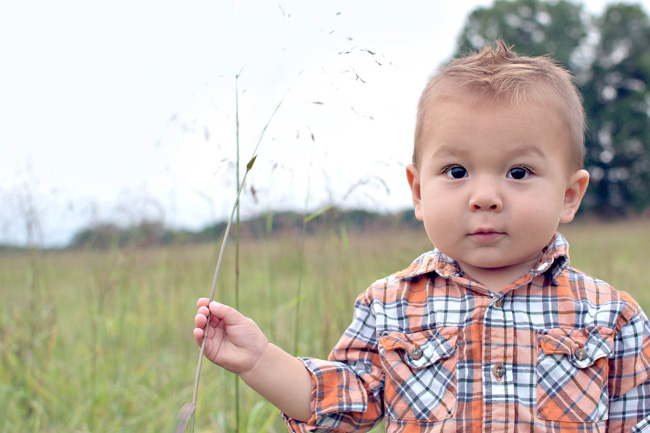 Why should other local moms consider attending a Momtographie class or booking a one-on-one mentoring lesson with Beryl?
Beryl has a way of making learning enjoyable, light, and fun. You could tell she loves teaching and photography which makes the perfect union for this class. Pictures are lasting memories and ways to capture one's child and remember them through different stages of  their life. Why not make sure you're taking some good ones along the way, right?