Momtography® LIVE is the 4 hour jumpstart DSLR photography class designed with moms in mind. Meet Carrie Scheetz, your Coshocton, Ohio local instructor!
---

Carrie Scheetz
Coshocton, Ohio
Hi there! I'm a coffee, college football, beach, reality-tv-loving mom of a 5-year old boy and 10 year old fur baby. Born and raised in Ohio, you can find me on Saturdays in the Fall cheering on the Buckeyes.  I work full time in the building industry doing marketing project management and event planning, and do some photography sessions on the side. I took Momtography® online in 2014 to help me take better pictures of my family, and I'm excited to help other Moms learn how to use their cameras and take great photos!

NEXT CLASS DATE:
COMING SOON–MOMTOGRAPHY® EXPRESS
Our DSLR basics class, but scaled back to a 2 hour session
Class Location: Coshocton, OH

 Cost: $

---
my why
I have always liked taking pictures. Growing up, my mom always had her camera (and while annoying then, I am forever grateful that she always had it in hand because we have so many wonderful memories captured). I was never a "technical" photographer, I mainly used point and shoot types of cameras and it wasn't until about 4 years ago I wondered how I could take better pictures and get that pretty blurry background that makes pictures look so polished and nice. So I got a new camera with interchangeable lenses and my mom helped me pay for it as part of my Christmas present.
I took said camera to Gatlinburg on a family trip excited to get so many awesome pictures of my family and our adventures. Guess what? I ended up being so disappointed. We went to the lumberjack-themed dinner theatre show (like the medieval times shows) and I couldn't get an action shot to save my life. My images were dark and blurry, things that should have been in focus, weren't. I think I spent more time fussing with my camera that I don't remember what happened in half the show.
Has that happened to you?
I tried reading my camera manual but got confused by things like continuous focus, aperture, shutter speed, priority modes, etc. Enter, Momtography! Once I took this class, my world changed. Suddenly I was putting all of those confusing terms to use and I was creating beautiful images of my son and our adventures that I WANTED to hang on my walls.
By starting your own Momtography journey with me, you'll learn so much more than what to do with all of those buttons and settings. We'll also learn techniques to get the best shot of your on-the-move kiddo, where to stand to make your kids' eyes sparkle, and help them stand out with a blurry background like you see in the pro's photos.  All of this and more will help you capture your precious family moments. I am so excited you checked out my page, and I hope you're ready to have some fun learning with me!

---
3 fun facts
Here's a few fun facts about me!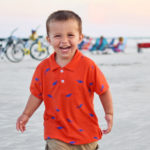 My favorite place to vacation is the beach. I've been to quite a few, and it's hard to pick a favorite because each one holds so many fun memories with friends and family. Put me on a beach with a cold drink and a good book and I'll be happy!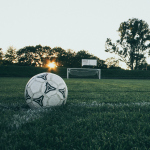 I played Division III college soccer (Go Muskies!). I loved my time at Muskingum on the soccer field and am so grateful for the opportunity to play a sport that I love. I still keep in touch with some of my former teammates, and I still play in our alumni game every fall (though getting out of bed the next day is a little more difficult each year :)). During the winter months, I play in a recreational indoor league to try and keep in shape. My son is starting to play now, so that's been really fun to watch (and take pictures)!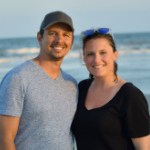 My husband and I are both left-handed, and people are surprised to learn that our son is not! Although I do use a mouse and throw a frisbee with my right hand. Our son, we've recently discovered shoots a soccer ball with his left foot, so we're all kinds of mixed up!
---
my next class
MOMTOGRAPHY™ IS THE BEGINNER DSLR PHOTOGRAPHY CLASS DESIGNED WITH MOMS IN MIND.
Designed for the busy parent, grandparent, or family member on the go, this 4 hour jumpstart course will deliver the basics to get that camera out of AUTO mode and working for you in any situation.
During your 4 hour Momtography™ class we'll cover the following topics:
Top 10 Tips for Taking Better Pictures of Kids
Basic Photo Composition Rules
Introduction to Exposure (why are my pictures from outside so bright and why are there so many shadows on faces?)
ISO (why are all my pictures from inside the house so dark and grainy?)
Shutter Speed (my baby is on the move and all of my photos are blurry!)
Aperture (how can I take pictures when my kitchen is such a mess?!)
Camera Settings
Basic Lens Overview
Backup, Printing, & Processing Overview

YOUR REGISTRATION ALSO INCLUDES:
An afternoon away from the kids with the opportunity to meet and mingle with others who want to learn about their camera, just like you.
PDF quick guides of all course materials, notebook and pen so you'll be able to recall what you've been taught long after Momtography™ is over.
Snacks and drinks to keep you energized and re-fueled for an afternoon of learning.
Access to a private Facebook group after class is over to connect with other Momtography™ students and photo lovers so you'll be able to keep in touch, share, learn and grow together as you continue practicing what you've learned.
Keep in mind: if you're hoping to learn how to effectively use flash equipment to take photos at your cousin's wedding next month, this might not be the class for you.
In 4 hours we only have time to touch on technical basics, and I personally take 99.9% of my own photos without flash. All that extra equipment is bulky, and requires time and patience to set up and use properly which isn't always the best option when you're a mom on the go.
Not to worry though, that tips and techniques shared during class will have you taking photos far more crisp, clear, bright, and beautiful than you imagined possible after 4 hours of learning!
NEXT CLASS DATE:
COMING SOON–MOMTOGRAPHY® EXPRESS!
Our DSLR basics class, scaled back to a 2-hour session!
Class Location: Coshocton, OH
Price: $99
 
Are you ready to take control of your camera and shoot the beautiful pictures you've been waiting to capture? Register now by clicking the button below.
Questions? Need to get in touch with me?
Can't make this date, but want to know about future dates and locations?
Feel free to email me at [email protected] . OR Find me on Facebook!

Can't make my next class? No problem!
Just pop your name onto my VIP waitlist below, and you'll be the first to hear when registration for my next class opens up.