Momtography™ LIVE is the 4 hour jumpstart DSLR photography class designed with moms in mind. Meet Andrea Yancey-Goodwin, East Valley Phoenix, Arizona, local instructor!
---

Andrea Yancey-Goodwin
East Valley – Phoenix , AZ
Welcome!! I'm so excited to help you learn how to shoot in manual mode. I am a mother of three children, 9 & under (2 girls and one boy). They keep me busy and they make my life colorful. I am also a high school graphic design. I LOVE to be creative, beyond photography and graphic design, I sew, quilt, draw, paint and love being outside.
---
my why
I used to struggle to take pictures in manual. I had to learn how because I had to teach things to my high school students and I leaned on my schools photography company to help me.  They were wonderful, but I wanted to learn more.  I wanted to take beautiful pictures of my own kids doing what we love to do.  I found Beryl online and she helped me learn to rediscover my creative self after being a mom and a teacher. She helped me understand manual photography and once things clicked my photographs transformed.  I cannot wait to show you.
---
3 fun facts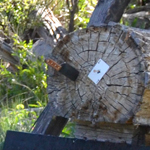 I participate in pre-1840 reenactments of the fur trade era, known as a Rendezvous. Which means we dress like mountain men and women and I've been a participant since I was in 6th grade.  I thoroughly love it and have met many people from all over the United States. Two of my favorite aspects are shooting a muzzle loader rifle and pistol along with throwing a tomahawk and knife. My children participate as well, they are so adorable in their reenactment clothes.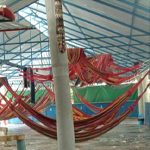 I lived in Costa Rica for 6 months while I student taught. I enjoyed teaching there, learning the culture, traveling, staying in hammocks sometimes and meeting lots of people. It changed my perspective, as Costa Ricans say, Pura Vida. I was able to visit volcanos (active and dormant), saw orchids growing wild, visited a coffee plantation, went to a pig roast, saw huge butterflies and hummingbirds, even a sloth and poisonous frogs, zip lined, saw the eastern coastline in Puerto Viejo and also the western coastline when I visited Tamarindo and Jaco.  While there I also traveled to Bocas Del Toro in Panama, getting to that outpost was an adventure in and of its self.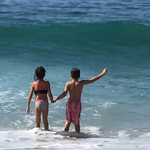 I grew up riding horses and dancing to country music. One day, I hope to own land large enough to own horses again, hopefully before my kids are grown so they can love horses as much as I do. As for the dancing… I still dance, but it's different. Now my kids and I have dance parties.
---
my next class
MOMTOGRAPHY™ IS THE BEGINNER DSLR PHOTOGRAPHY CLASS DESIGNED WITH MOMS IN MIND.
Designed for the busy parent, grandparent, or family member on the go, this 4 hour jumpstart course will deliver the basics to get that camera out of AUTO mode and working for you in any situation.
During your 4 hour Momtography™ class we'll cover the following topics:
Top 10 Tips for Taking Better Pictures of Kids
Basic Photo Composition Rules
Introduction to Exposure (why are my pictures from outside so bright and why are there so many shadows on faces?)
ISO (why are all my pictures from inside the house so dark and grainy?)
Shutter Speed (my baby is on the move and all of my photos are blurry!)
Aperture (how can I take pictures when my kitchen is such a mess?!)
Camera Settings
Basic Lens Overview
Backup, Printing, & Processing Overview

 YOUR REGISTRATION ALSO INCLUDES:
An afternoon away from the kids with the opportunity to meet and mingle with others who want to learn about their camera, just like you.
PDF quick guides of all course materials, notebook and pen so you'll be able to recall what you've been taught long after Momtography™ is over.
Snacks and drinks to keep you energized and re-fueled for an afternoon of learning.
Access to a private Facebook group after class is over to connect with other Momtography™ students and photo lovers so you'll be able to keep in touch, share, learn and grow together as you continue practicing what you've learned.
Keep in mind: if you're hoping to learn how to effectively use flash equipment to take photos at your cousin's wedding next month, this might not be the class for you.
In 4 hours we only have time to touch on technical basics, and I personally take 99.9% of my own photos without flash. All that extra equipment is bulky, and requires time and patience to set up and use properly which isn't always the best option when you're a mom on the go.
Not to worry though, the tips and techniques shared during class will have you taking photos far more crisp, clear, bright, and beautiful than you imagined possible after 4 hours of learning!
NEXT CLASS DATE:
Sunday, November 4th, 2018
Class Location
Queen Creek
1pm-5pm
Cost: $199 (price increases to $249 on Nov. 28th) 

Are you ready to take control of your camera and shoot the beautiful pictures you've been waiting to capture? Register now by clicking the button below.
Sunday, November 4, 1pm-5pm

Can't make my next class? No problem!
Just pop your name onto my VIP waitlist below, and you'll be the first to hear when registration for my next class opens up.