PHOTOGRAPH YOUR FAMILY. FIND YOUR FRIENDS
For women who are excited to capture more of what matters!

(And Find A Supportive Learning Community Of  Creative Moms Along The Way)
Photo Credit: Carrie S., Heather C., Christy H.
What if you could…
Finally learn to take stunning photos of your life WITHOUT the overwhelm or the pressure to be perfect?
Get monthly lessons, tutorials, challenges, and activities so you can have fun and feel present with your family while upping your photography skills (either with your phone camera or your fancy one- your choice!)??
Reconnect with your own creativity (admit it: its been a while, since you're always putting everyone else first, Mama!)…
Find a community of other Moms like you who love to support each other (without that

"I'm not sure I fit in here"

feeling that comes with some of those

other

photography communities….)?
Photo Credit: Katie A., Beryl Y., Ashleigh G.
Here's how Momtography Club is different from other photography communities and classes: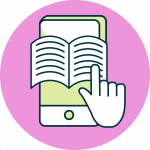 Learning Is Manageable: We create our tutorials and skills classes in bite-sized actionable pieces so you aren't stuck slogging through a dry, boring how-to course or getting overwhelmed with TONS of info that you can't possibly learn and practice all at once. We're moms, too! We know your learning time is limited so we maximize it, then get you snapping away as soon as possible.
---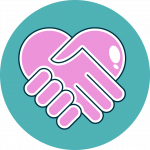 You Are Welcome Here- Exactly As You Are: I never fit in with the "cool kids" in high school, and I hated how some online communities still feel like cliques where some people fit in, and other's don't. So when I created Momtography Club, I knew I wanted a safe, welcoming space for EVERYONE. We welcome you exactly as you are and our members embrace each other, quirks and all!
---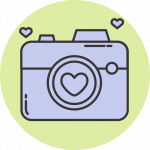 You Can't Get It Wrong: When it comes to photography, we don't believe everyone SHOULD have the same style or the same photos. We want you to learn to express yourself and get confident with your creative voice- so we encourage our members to try techniques and see how they feel. We don't believe in telling you what's "right" or "wrong" with your photos, because really, if you're feeling fully expressed, making messes, and having fun, then you can't get it wrong!
---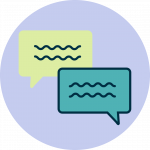 You Get Personalized Attention: We LOVE our members and we get to know you as part of the family. Our team is extremely hands-on to answer any questions you have or to help you trouble-shoot any issues. You won't get lost, here!
---
Why Join The Club?

Joining Momtography Club gives you access to a membership that includes both digital photography skills learning and online community connections. We are on a mission to bring together moms around the world, help them reignite their creative spark and connect with other women around a common purpose — using a camera to capture more of what matters in life. By the end of each month, you will have both photos you're proud to display, a renewed commitment to your creativity, and new best friends from all over the world who are cheering you on.
Join The Momtography Club Waitlist!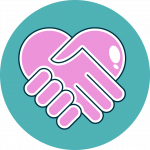 I LOVE MOMTOGRAPHY CLUB BECAUSE IT'S COMPRISED OF A WONDERFUL GROUP OF MOMS THAT IS ALWAYS 100% SUPPORTIVE OF EACH OTHER, WHETHER IT'S RELATED TO PHOTOGRAPHY, MOM STUFF, OR LIFE IN GENERAL. THE MONTHLY CHATS ARE A NICE WAY TO SOCIALIZE WITH EVERYONE ABOUT WHATEVER TOPICS HAPPEN TO COME UP. I'M SO GLAD I DISCOVERED THIS COMMUNITY IN 2019…WISH I'D FOUND IT SOONER!

Chris, mom of 1.
Here's what all of our members get inside The Club:
Monthly Photo Skill Class: From lighting to composition to focus and more- we're teaching you both the fundamental skills and those "extras" to make your photos works of art your family will love.

Online Chats: Twice a month we host community chats to dig deeper into the month's theme, get social with other members, and connect in a positive, fun way.
Club Connection Meetings: once a month we'll meet live on Zoom to introduce the skill and theme and talk about our creative projects face-to-face.

Monthly Photo Challenges: challenge yourself or your new online friends as you practice your photography, get feedback, and try something new every month.
Project 52: Join in our year-long photo project with a new prompt every week. Not only will you stay inspired, but you'll have a chance to have your work featured in our community!

Our Private and Safe Community: get away from social media and stop the mindless scrolling. Our members' area is a safe haven to learn and meet other moms ready to create with you.
Photo Credit: Mandy S., Michelle A., Aline M.
I WOUD NOT BE PHOTOGRAPHING AT ALL IF IT WEREN'T FOR THE MOMTOGRPAHY CLUB MEMBERSHIP. THIS GROUP GAVE ME THE COURAGE TO START, AND THE TEAM IS SO GENEROUS WITH THEIR TIME AND ADVICE!

Beth, mom of 2.
Meet Your Momtography Club Guides
BERYL YOUNG, MOMTOGRAPHY FOUNDER

Beryl was never that person who carried a camera wherever she went. But she fell in love with photography in 2009 as a way to document the exciting time of becoming a mom. After an unexpected loss she used her camera to heal from the difficult emotions that surfaced. She created Momtography Club as an outlet for moms of ANY skill level or type of camera to unlock their creative potential and find a bit of joy in each and everyday.

JEN DOOLITTLE, CLUB COMMUNITY DIRECTOR

Jen is a mom and photographer who finds sanity in two things – coffee and her camera. Several years ago, she signed up for an online photography class not realizing the impact it would have on her life. Photography has given Jen an outlet to express herself and gives her the space to process and appreciate life as it is. Beyond photography Jen enjoys doing art projects with her two girls, baking, knitting and making wire wrap jewelry.
Join The Momtography Club Waitlist!