THIS YEAR IS YOUR YEAR MAMA!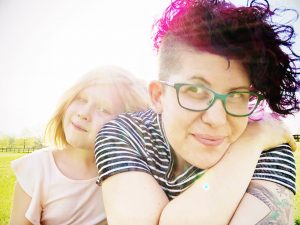 The year you're going to finally have a hobby of your own, learn an incredible skill, and capture memories of your kids that will last a lifetime.
From the day you discovered you were about to become a mom, you've been bingeing on YouTube photography videos, scrolling through Pinterest for photo shoot ideas and eyeing that DSLR camera so you can capture your children's lives through the lens.
You've got thousands (maybe, more!) blurry shots of their first step/smile/outing/everything.
You know photography is an art form you can get behind, and you'd love to not always be yelling at the kids when it's time to take a photo.
If only, they'd stay still and not be goofy all.the.time.
Well, I've got good news for you!
If any of this rings true I want you to know…
YOU'RE IN THE RIGHT PLACE.
WHAT IF…
You could unlock the secrets to capturing life's moments with out ruining them in the process.
You could confidently pick up a camera and know you'd be able to snap pictures that make you proud of your photos and your family.

Momtography® Camera Confidence is a step-by-step process for picture taking in the midst of your real, imperfect, chaotic, and oftentimes messy of life.
The photography techniques that I share in Camera Confidence have been kid-tested and momtographer-approved for years now.
A class that makes capturing memories a joy instead of a power struggle.
A class that can unlock your (hidden) creativity and bring peace, clarity, and intention to your parenting routines. I know this sounds like a tall claim but seriously, take me up on it.
In this 6-week online course you'll discover how to: 
master the technical details of your fancy camera (hello manual mode!)
get the right creative angles and natural expressions no matter which camera you are using.
learn tricks the the pros use to get shots quickly and effortlessly.

THE PHOTO CLASS CREATED FOR MOMS BY A MOM
Start loving your pictures more — whatever camera you use most. Canon, Nikon, DSLR, Sony, iPhone, Andriod, Google…whatever your device learn tricks and techniques you never even knew you had at your fingertips!
You'll receive 6 weeks of email support, meaning you'll guided each step of the way by our Momtography team via emails that tell you exactly which lesson to complete next.
Your registration also comes with lifetime access to the course materials, meaning you'll be able to return to lessons and redo them on your own long after the 6 week course is over!
GET IMMEDIATE ACCESS TO CAMERA CONFIDENCE TODAY!
PHONE
CONFIDENCE
ONLY

YOU PAY = $297
TOTAL VALUE = $700

GET BOTH PHONE & DSLR CONFIDENCE & SAVE!

YOU PAY = $497
TOTAL VALUE = $1,000

DSLR
CONFIDENCE
ONLY

YOU PAY = $297
TOTAL VALUE = $700
MEET BERYL, MOMTOGRAPHY FOUNDER AND CEO
SINCE 2011 I'VE TAUGHT THOUSANDS OF WOMEN ALL OVER THE WORLD HOW TO LOVE THEIR PHOTOS AND THEIR LIFE.

I remember what it was like to feel like I had all of the tools at my fingertips, only to produce photo recipes that always fell flat of my expectations.
I was longing for photos that my family would rave about for years to come. Momtography® Camera Confidence is the class that came out of my trial and error in the photographic kitchen. It's a class created by a mom (me!) for busy, loving, dedicated, hard working moms just like you. 

AFTER 6 WEEKS AND 5 SIMPLE MODULES…
YOU'LL BE AMAZED BY THE PHOTOS YOUR CAMERA IS CAPABLE OF CREATING!
You're tired of taking a million pictures and hoping for one good one. Your kids won't look at you, or you go to take a photo and they flash back a big cheesy fake smile, there are piles of laundry and toys strewn across the house, and fiddling with settings ruins the moment.
Momtography® Camera Confidence will turn this around and make picture taking second nature. In 5 simple modules you'll be more intentional with your photography, you'll know how to break down the complicated parts of getting the shot into a step-by-step process that will leave you balancing mothering and picture taking like a pro.

ALINE M. | PAST STUDENT (DSLR BASICS), MOM
"Beryl was extremely helpful and very good at explaining all the technical aspects of photography in a way that made it so easy to understand. Momtography completely changed the way I take photos. I learned how to transfer my passion into my photographs and the results is the ability to capture precious candid moments."
BEFORE MOMTOGRAPHY®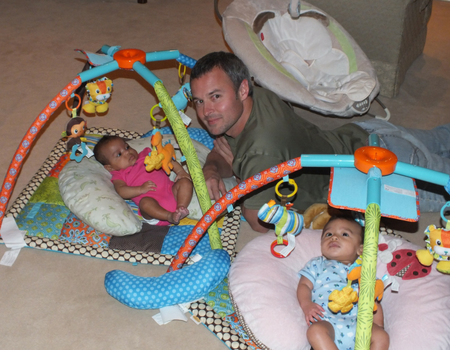 AFTER MOMTOGRAPHY®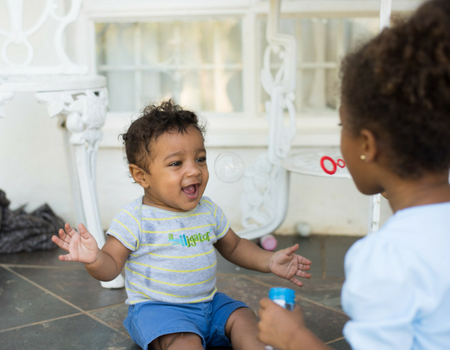 TRUTH TIME….
Camera Confidence is not just a photography course. Nope.
In fact, unlike most photography courses…
This one doesn't fling (confusing) settings and lighting techniques at you.
It doesn't even tell you to choose between the DSLR or the phone camera. You can choose either or both!
Your call.
What it does is empower you with creativity, and connection, and confidence so you can be a more 'in-the-moment' mom to your kids.
It shows you how to create lifelong memories out of everyday moments without feeling stress crawl up your back.
It gives you the tools you need so you can take a fun 'hobby' as far as you want, (including a business if you desire).
THIS is the year you finally learn photography the way you've always wanted to.
READY TO START?
CHOSE YOUR CLASS BELOW AND LET'S GET SNAPPING RIGHT NOW!
PHONE
CONFIDENCE
ONLY

YOU PAY = $297
TOTAL VALUE = $700

GET BOTH PHONE & DSLR CONFIDENCE & SAVE!

YOU PAY = $497
TOTAL VALUE = $1,000

DSLR
CONFIDENCE
ONLY

YOU PAY = $297
TOTAL VALUE = $700
MOMTOGRAPHY® CAMERA CONFIDENCE MODULES
MODULE 1
Understand exactly how to wipe that enormous fake smile off your child's face and use a SIMPLE SECRET INGREDIENT that will allow his or her real smile to shine.
Discover the BIGGEST misconception moms have about photographing kids and how to turn it into your biggest advantage next time you pick up your camera.
MODULE 2
Discover a camera trick that's SO SIMPLE that once you learn it you'll wonder why you didn't figure it out on your own.
Practice with the 3 must know technical terms for YOUR specific camera. (Once you know these, taking photos is so much easier than you think.)
MODULE 3
Find out how to FOCUS and snap crisp clear images just like the pros. No more photos that highlight that blade of grass in the foreground instead of your baby playing mid frame. (This is where you'll master the art of capturing that delicious soft background blur no matter what kind of camera you're using!).
Find out how to make taking photos fun for you AND for your family (in ANY situation) using our 4 step PLAY METHOD.
MODULE 4
Demystify ALL the buttons, settings and controls on your specific camera and know exactly which one to use and in what order.
Find out the most underutilized benefit of your camera that NO ONE ELSE IS TEACHING. This will unlock your creative potential and have you capturing more candid natural photos of your family.
MODULE 5
"Set It And Forget It" Discover the most overlooked settings on your camera and why you should pay close attention to them from now on.
Discover our best advice for snapping pictures in tricky situations (like when your kid won't stop moving or you want to capture them in their weekly karate class but struggle to feature them amongst the sea of kids the room)
BONUS GUIDES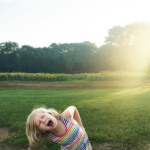 LIGHT GUIDE
Discover how to find "Grade A" light…the secret sauce you need to solve all your lighting problems and say goodbye to dark, dull snapshots.
$97 VALUE FREE!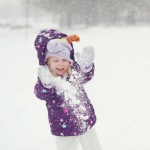 STOP AND LOOK CHECKLIST
You don't have a lot of time and your snapping fast… we'll break down step by step what you need to do to capture the feeling that made you pull out your camera in the first place.
$97 VALUE FREE!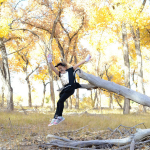 PLAYFUL PHOTOS GUIDE
The secret for getting ALL your kids to look at the camera at the same time without yelling, bribing, or eye rolling. (yes, it's possible!)
$97 VALUE FREE!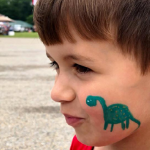 LENS GUIDE
How to choose your next camera lens and make sure it will capture exactly what you need it to in your photos.
$97 VALUE FREE!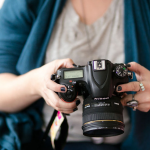 SETTINGS FLOWCHART
The step by step process the pros use to choose their settings and get the shot before a moment is gone. (No more guessing games for what setting is the right one!)
$97 VALUE FREE!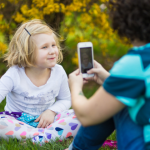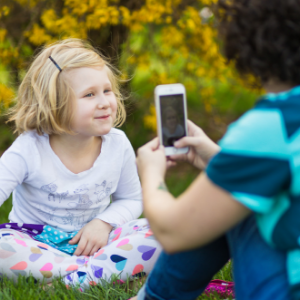 GET FOCUSED GUIDE
Discover how to use Back Button Focus, an advanced focusing technique that we make easy and fun to learn and implement!
$97 VALUE FREE!

LAUREN B. | PAST STUDENT, MOM – SNAPPED THIS CANDID PHOTO OF HER SON PLAYING
I'm so happy I took the plunge and signed up for Momtography Phone Photo Basics. My only camera is my phone, and I'm delighted that I can now document our life in a more beautiful and meaningful way.
BEFORE MOMTOGRAPHY®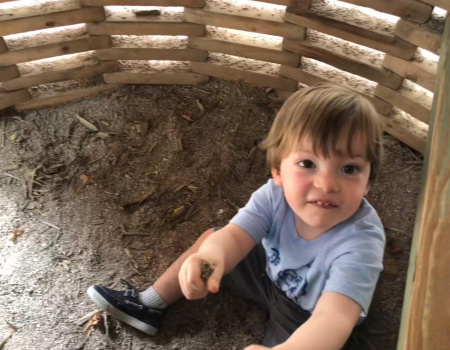 AFTER MOMTOGRAPHY®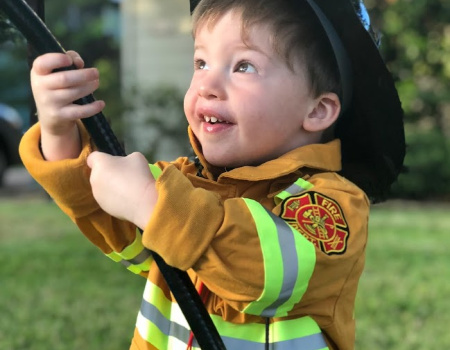 GIVE CAMERA CONFIDENCE A TRY FOR 30 DAYS,
100% RISK FREE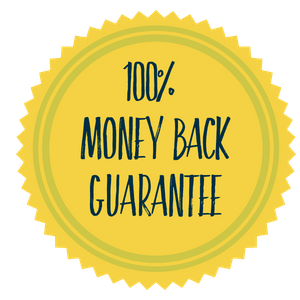 Your learning and satisfaction with the course are my top priority. If you sign on for Momtography® Camera Confidence, are actively participating (reading lessons, snapping photos, submitting assignments), and ultimately decide the class is not for you within the first 30 days, we will honor a full refund of the course. (Be prepared to show course work for the first 2 weeks of materials to be eligible for a refund). If at any time during the first 30 days you get started and feel like this class isn't right for you, for any reason at all, simply let my team know, share your work, and we'll happily refund 100% of your investment, no questions asked.
START YOUR CAMERA CONFIDENCE NOW!
PHONE
CONFIDENCE
ONLY

YOU PAY = $297
TOTAL VALUE = $700

GET BOTH PHONE & DSLR CONFIDENCE & SAVE!

YOU PAY = $497
TOTAL VALUE = $1,000

DSLR
CONFIDENCE
ONLY

YOU PAY = $297
TOTAL VALUE = $700
FAQs
As soon as your registration is complete you will get an email with instructions to begin your Camera Confidence class! Start right away, or save the details for when you're ready.
As you go through the program we will walk you step-by-step with what lesson or assignment to complete when.
Oh I'm so glad you asked. Our DSLR course is perfect for you and you have so much going for you because it's going to make mastering manual mode so much easier.
Our system is a step-by-step process that will help soldify what you already know and bridge that gap between knowing the technical terms and confidently using them in the right place at the right time.
Yes! We have a Phone specific course just for you! We know the photography industry is changing and more and more moms are looking to get the most out of their camera phone.
This course will give you the tricks and techniques to take high quality photos without needing to invest in a fancy big camera right now.
Yes! I encourage you to buy now while our current class session is on sale. Even if you can't do the class right away.
This is because you get lifetime access to the materials and can return lessons at your own pace if you get behind for any reason.
We have lessons for ANY type of camera, DSLR or PHONE.
Want to use your DSLR and finally get out of manual mode? Know your phone camera can do so much more than how you're using it? Whatever your situation or skill level – we've got you covered!
I'm so glad you asked! Keep scrolling below to register.

JEN D. | PAST STUDENT (PHONE & DSLR BASICS ALUM), MOM OF 2
"I noticed an improvement in my skills just after the first lesson and even my husband has even commented that my pictures are looking better! Love love love Momtography!"
BEFORE MOMTOGRAPHY®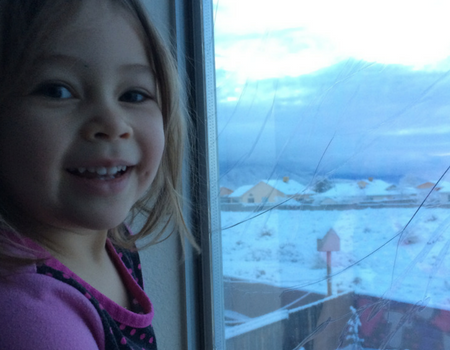 AFTER MOMTOGRAPHY®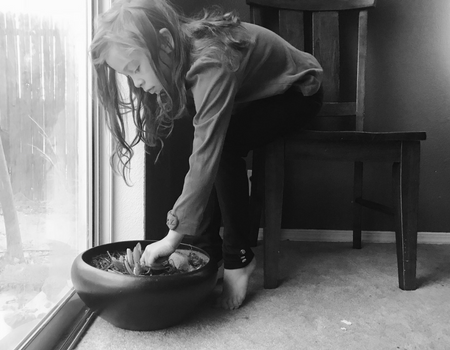 I KNOW IT FEELS LIKE YOU WON'T HAVE TIME TO INVEST IN A CLASS THAT'S JUST FOR YOU.
You are busy and your kids are busy…I know.
But that's exactly why you need Momtography® Camera Confidence. To slow time down and beautifully capture more the moments that matter.
IMAGINE WHAT IT WILL FEEL LIKE 5, 10, 15 YEARS INTO THE FUTURE…
When you sit down and look back on all these incredible moments you were able to capture. Don't put off learning your camera and all it can do for someday.
Those somedays add up to precious moments you won't be able to get back once they're gone.
Are you ready to love your photos and your life a bit more?
To snap photos you're proud to share with your family, show off to your friends, and hang on the walls?
If so, let's get snapping!
PHONE
CONFIDENCE
ONLY

YOU PAY = $297
TOTAL VALUE = $700

GET BOTH PHONE & DSLR CONFIDENCE & SAVE!

YOU PAY = $497
TOTAL VALUE = $1,000

DSLR
CONFIDENCE
ONLY

YOU PAY = $297
TOTAL VALUE = $700