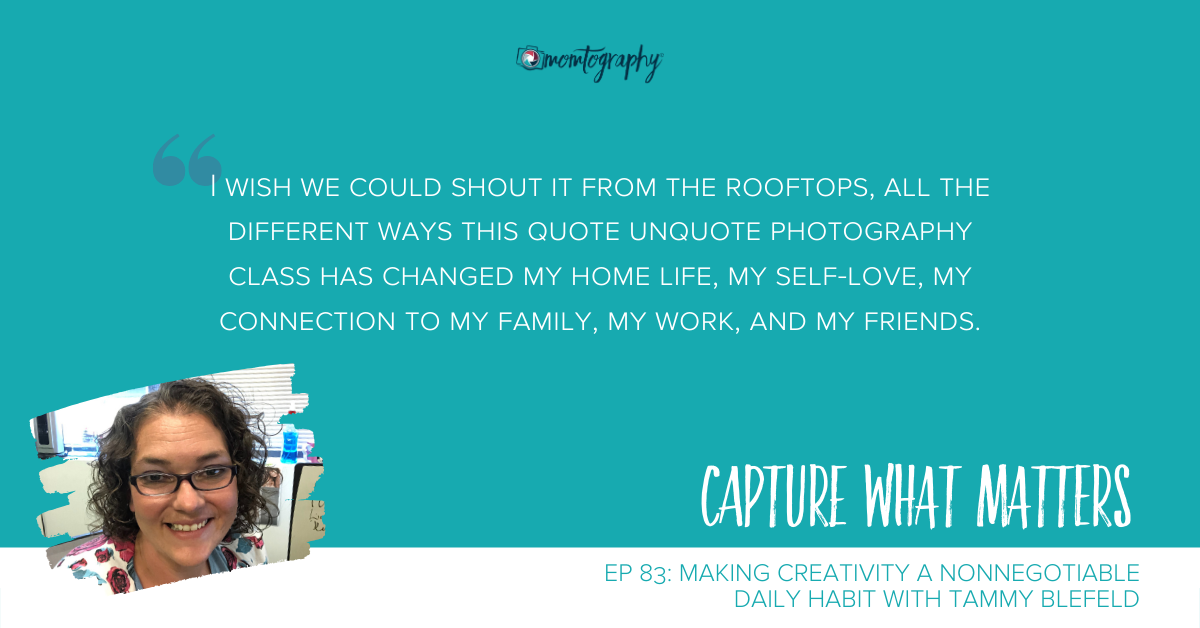 Then one day I had the idea to try a little experiment. What if instead of rushing straight from work to daycare, I took myself out to coffee and journaled for 10 minutes before moving on with the rest of the day?
Those after-work coffee dates were exactly the reset button I needed.
When I took those 10 minutes of creative connection, I was able to show up for everything and everyone else with more focus, energy, and attention.
And the same thing is true for today's guest, Tammy Blefeld.