START A PHOTO CLUB & GROW YOUR CREATIVE DREAMS
(even if you're not a business expert and aren't sure you have what it takes to get started)
🌟 Whether you're looking to focus on YOU and start your own passion project (like writing a book, starting a photography business, teaching a creative workshop, or growing your art portfolio)…

🌟 Whether you're brand new to starting a business – looking for extra income & a way to share your creative passions as a leader in your community…

🌟 Or whether you're looking to expand, diversify, or tweak the offerings within your already existing creative business…
By bringing your heart and passion for helping families capture, develop, and preserve life's moments – alongside our proven curriculum and coaching framework – you'll be a recognized as creative source of inspiration in your community as you establish yourself as a local creative leader.

We know, when you show up and capture life creatively…you'll find deeper confidence in yourself and your ability to achieve your big dreams.
Do any of these sound like you?
🌟 You are a giver and love being of service. Supporting your family, you friends, and your community connect more deeply with one another.

🌟 You would LOVE to bring a personal creative project to life, one filled with heart and soul. One that allows you to share something you're passionate about with others.

🌟 You have faced challenge and hardship in your past with grit and grace and resilience – you see where possibility and positivity can come from struggle.

🌟 You are a dreamer, but oftentimes get lost in your head (overthinking or spinning your wheels at every decision you need to make).
CONFIDENCE COACHING COLLECTIVE
A 12 MONTH GROUP COACHING EXPERIENCE FOR BRINGING YOUR DREAMS TO LIGHT
This is a transformational mentorship program where your life will not be the same after showing up. I know this because I've lived it. I'm Beryl Young, Founder and CEO of Momtography & Teentography. In 2011 I began working with coaches and mentors to build a dream that felt totally out of reach. I was not a born entrepreneur but I longed to be one.

Reaching the place where I could quit my job as a public school teacher and build my creative business took time, determination, persistence, and a trust I didn't know was accessible to me at the time.

Having like-minded women there by my side, supporting my own personal and professional growth, was an integral part of my success and it's why I created the Creative Coaching Collective.
If you're ready to:

🌟 Leverage your strengths and find the right creative passion project for YOU – one that matches your goals and values.

🌟 Finally get out of you head, out of your own way, and commit the time and energy to your big dreams.

🌟 Be supported through a simple step-by-step way to start sharing your passions with the world (and earn some extra spending money along the way!)

🌟 Have a community of cheerleaders who will deliver consistent motivation and accountability on the way to realizing your dreams.

🌟 Access a library of tools and trainings and use them to grow both personally and professionally – faster than you ever imagined possible.

Then it's your time to join the Collective that is helping moms connect with their creativity – and show themselves and their families that they matter and that anything is possible! 
Here's What You'll Get When You Enroll In Our Confidence Coaching Collective
✅ Creative Clarity Course: guiding you through the 4 C's Process you'll need to build the foundation for your Creative Dreams through becoming a certified Momtography Facilitator
How to know which of your passion projects is the right one to pursue right now
How to consistently show up for yourself and find joy and possibility from your passions
How to get a social media or marketing plan off the ground
How to manage the logistical details involved in getting a business up and running.
How find your ideal facilitator track within the Momtography family
✅ Group Coaching & Quarterly Virtual Retreats: You'll get access to regular co-working sessions and hot seat calls with me and our team, plus access to a private community of your fellow creative business owners – where you can discuss new ways to grow your business, collaborate, and support each other
✅ FULL access to the Momtography® Course Curriculum For Your Personal Use: includes over 12 courses, programs, and offers you can use to fill your cup or use on your Facilitator journey:
Anytime offers
National Programs
Virtual Programs
Educator Programs
and more!
Plus programming for a variety of skill levels, ages, and types of cameras or creative interests.
✅ BONUS #1: Business Tools: Access to Momtography branded email address, microsite on the Momtography national webpage, use of our payment processor for your facilitator journey, and more!
✅ BONUS #2: Promotion through our National Channels: your business will be linked on your Momtography® microsite so that others can easily find you. Plus from time to time will shout you out publicity through the Momtography social media feeds – featuring you and your success stories
🌟 Creative Clarity Course

🌟 Curriculum library + license

🌟 Business tools

🌟 Promotions,

🌟 Group Coaching & Retreats

…adds up to an $18,000 value. The regular retail price of enrollment in our collective a fraction of that value.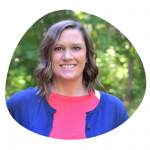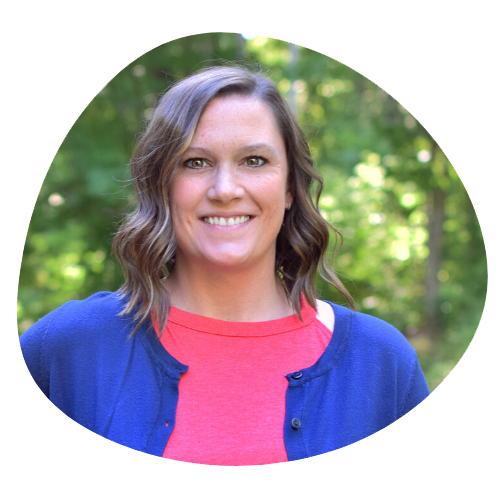 Carrie S. / Current Collective Member
Sharing my love of photography with families has made me even MORE confident with my camera and opened SO many other opportunities to support my community and do something just for ME that also helps my family financially.

Heather S. / Collective Alum
After I took a Momtography class myself, friends started asking me to teach them how to use their camera. It felt like a stretch to call myself an expert capable of showing others how to take pictures too. But, the Confidence Coaching Collective allowed me to work through my fears. This program built up my confidence, gave me the tools I needed to begin, and showed me that I had lots of ideas and expertise to offer others!
I believe in you and your ability to show up for yourself while still being a present and committed parent. Your dreams do not require an intense transformation where you end up a completely different version of yourself than where you started.

It's work where you don't recognize yourself because you end up as the very best version of YOU imaginable.

 

 

 
YOUR JOURNEY BEGINS WITH A CELEBRATION KICK OFF & CREATIVE CLARITY COURSE

This is where you'll receive what we call our Confidence Coaching "Dreambook" and start your 60 day Creative Clarity Course. Together we'll complete an audit of your life, your creative dreams, and work through the obstacles you anticipate along the way.
AS PART OF THE COACHING COLLECTIVE YOU WILL ALSO BECOME A CERTIFIED MOMTOGRAPHY FACILITATOR!

This is where you'll practice your visibility and marketing skills. You'll have the opportunity to leverage the Momtography brand – earning a commission when you share and sell our programs to others.  Think of this as your "practice business" where you can test the waters of what it takes to market and maintain a creative, community driven, passion based project or business.
YOU WILL GET ACCESS TO MONTHLY CLARITY TRAININGS & GROUP COACHING CALLS

Each month we will explore a theme together as a group as you individually work on your personal and professional goals. From "Focus" to "Worth" to "Fun" we will support your big dreams and next steps with learning and mentorship.
YOU WILL RESET AND CONNECT QUARTERLY THROUGH OUR VIRTUAL PLANNING RETREATS

These will span 2 days (3 hour sessions each day) over one weekend. We will come together as a Collective to reset our hearts, our minds, and our plans. Together we'll set our priorities, co-work, and reflect on what's working (or not) with our life, business, and dreams.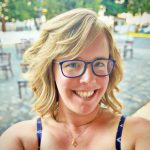 Katie A. / Current Collective Member
Because of this Collective of wonderful women, I made major leaps forward, in not only trusting myself enough to branch out with teaching Momtography classes as a licensed facilitator, but also forming my own consulting business. I also had the confidence to say a firm and final goodbye to what I thought was my "forever career" and jump into a new adventure – pursuing my teaching credential and master's degree to teach high school English.

Casey R. / Collective Alum
I just had that feeling in my gut that I needed to share my photography passion with others! I have always enjoyed teaching and leading others, whether at work or with my friends, and thought this would be a great opportunity to meet other like minded moms as well. Through this collective not only did I launch my Momtography classes but I also started a successful family photography business as well!