Momtography™ LIVE is the 4 hour jumpstart DSLR photography class designed with moms in mind. Meet Samantha S. Marshall, Northern VA local instructor!
---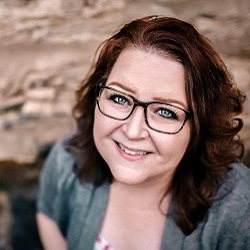 Samantha S. Marshall
Northern Virginia
Samantha S. Marshall is an award winning photographer and small business owner, specializing in portraiture, fine art, and event photography with a style consisting of colorful and energetic imagery. Running a client-friendly, service-oriented business she believes that great creativity often is the result of team effort and values working closely with her clients. Based in Northern Virginia, Samantha is passionate about creating memories that last. She is a huge supporter of groups who serve to help cancer research, as well as mental illness groups.  Samantha is the coordinator of the FCMP Photography Expo and has been featured in several publications both regionally and internationally.
---
my why
I grew up in Reston, VA and as a native of Northern VA it is rare to meet or know someone who was born, grew up and still lives in this area.  My very first memories of photography are from the early 1980s when my mom signed me up for summer classes at the community center.  Now I help capture and create memories for families, min included, as well as create fine art and tech photography classes!
---
3 fun facts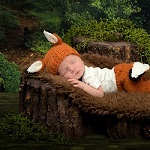 I started out in photography totally self taught.  I used youtube and learned techniques hands on.  I had been taking photos of my kids as they grew up and found we repeated a lot of events, so I wanted to branch out.  In 2013, I joined my local photography club and surrounded myself with photographers doing all sorts of styles.  Once I felt comfortable, I took a leap of faith and entered my first competition after a full year of going to club and five years later, I am now club president and also run a photography expo for a regional park focusing on Nature and Historic photography!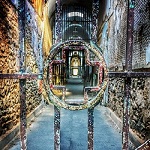 I began creating fine art using multiple applications and software combinations and was invited to join a gallery in the summer of 2017.  My fine art is such a powerful outlet, since no one else can create these pieces exactly the same way!  I really felt like I found my artistic calling with this style of photography when my pieces became something people were talking about. I have had people contacting me, some to buy my pieces and some to just meet me and seek out my next art show!  I have several upcoming shows in 2019 and look forward to sharing new creations!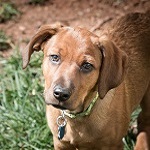 I am a life long rescue lover!  Over the years all of our pets have been rescued (and in two cases, re-rescued when their first family didn't work out) from local shelters!  I love giving my time and using photography to help with local charities all over the DMV.  Pet photography also a fun addition to my portfolio.  I offer family session with pets included, as well as complimentary near-end photography for elder pets.
---
my next class
MOMTOGRAPHY™ IS THE BEGINNER DSLR PHOTOGRAPHY CLASS DESIGNED WITH MOMS IN MIND.
Designed for the busy parent, grandparent, or family member on the go, this 4 hour jumpstart course will deliver the basics to get that camera out of AUTO mode and working for you in any situation.
During your 4 hour Momtography™ class we'll cover the following topics:
Top 10 Tips for Taking Better Pictures of Kids
Basic Photo Composition Rules
Introduction to Exposure (why are my pictures from outside so bright and why are there so many shadows on faces?)
ISO (why are all my pictures from inside the house so dark and grainy?)
Shutter Speed (my baby is on the move and all of my photos are blurry!)
Aperture (how can I take pictures when my kitchen is such a mess?!)
Camera Settings
Basic Lens Overview
Backup, Printing, & Processing Overview

 YOUR REGISTRATION ALSO INCLUDES:
An afternoon away from the kids with the opportunity to meet and mingle with others who want to learn about their camera, just like you.
PDF quick guides of all course materials, notebook and pen so you'll be able to recall what you've been taught long after Momtography™ is over.
Snacks and drinks to keep you energized and re-fueled for an afternoon of learning.
Access to a private Facebook group after class is over to connect with other Momtography™ students and photo lovers so you'll be able to keep in touch, share, learn and grow together as you continue practicing what you've learned.
Keep in mind: if you're hoping to learn how to effectively use flash equipment to take take photos at your cousin's wedding next month, this might not be the class for you.
In 4 hours we only have time to touch on technical basics, and I personally take 99.9% of my own photos without flash. All that extra equipment is bulky, and requires time and patience to set up and use properly which isn't always the best option when you're a mom on the go.
Not to worry though, that tips and techniques shared during class will have you taking photos far more crisp, clear, bright, and beautiful than you imagined possible after 4 hours of learning!
NEXT CLASS DATE:
Check back for 2019 dates!
Class Location
The Wine and Me-Time Lounge
Potomac Falls, VA 20165
1pm-5pm
Cost: $199 (price increases to $249 on February 1st) 

Are you ready to take control of your camera and shoot the beautiful pictures you've been waiting to capture? Register now by clicking the button below.

Can't make my next class? No problem!
Just pop your name onto my VIP waitlist below, and you'll be the first to hear when registration for my next class opens up.