Growing up, we were spoon-fed society's version of "success". You graduate high school, go to college, get a great job, marry someone you love, have a few babies, and buy the big house and a few cars. You might think that truly successful people are doctors or lawyers. Our guest today, Lauren Lim, has learned to challenge that belief and found what truly makes her feel successful as a brave traveler.
Brave Traveler: On Finding Creativity Through Travel, Fear, and Dreams
After meeting her husband through their angsty college blogs, she found her passion for travel and photography. In a single trip, her entire life trajectory changed. Now, as a mother of two kids, she's able to travel with her family and truly embrace her creativity and her passions!
Today I'm sitting down with Lauren Lim, co-founder of the photography education blog Photography Concentrate. She's a photographer, teacher, and all-around fun-loving person! With her husband and two young kids, she loves traveling, exploring, and of course, documenting what they see!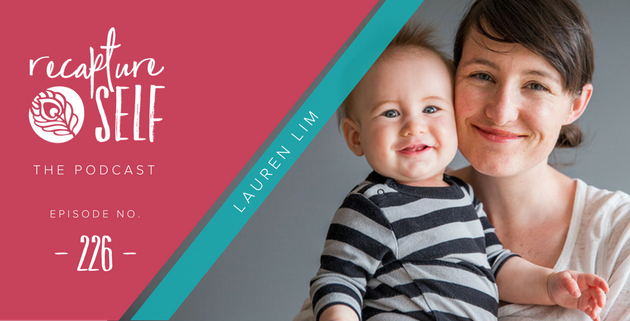 The surprising path being creative led Lauren down — and how it completely changed the trajectory of her life.

Her process of redefining creativity after thinking she would need to be a lawyer or doctors to find success.

How travel can expand our creative horizons, help us reframe our expectations, and gift us a fresh perspective.

The relationship between dreams and fear and how they can and do co-exist.
HOMEWORK: I'VE GOT TWO FUN AND FREE OPPORTUNITIES FOR US TO WORK TOGETHER IN THE COMING WEEKS. FIRST OF ALL MY FAVORITE MINI CLASS, ONE INGREDIENT FIX, RETURNS ON FEBRUARY 20TH. IN ONE WEEK I'LL TEACH YOU THE KEY INGREDIENT NEEDED TO CHANGE HOW YOU APPROACH TAKING PHOTOS OF YOUR FAMILY AND IMPROVE YOUR PICTURE TAKING AWAY.
Did you know we also have a completely free community group? Our 52 Moments Recapture Self community is a place where photography, creativity, and motherhood collide. Join the community at this link, say hello, and look for our live video chats each Wednesday and new weekly photo prompts every FRIDAY
Last but not least, have you subscribed to Recapture Self on iTunes yet? If not head on over there now, get subscribed and don't forget to share your love of the show with a review. While you're there please do subscribe and share this podcast with your friends too.