Yesterday was a VERY good mail day here at BAY Headquarters.
I often get asked where the best place is to print photos. Especially photo books.
Well, on this particular day, the friendly delivery person left a box containing some super special memories on my doorstep.
Inside was a 236 page photo from Blurb Books (affiliate link) chronicling our life circa 2012.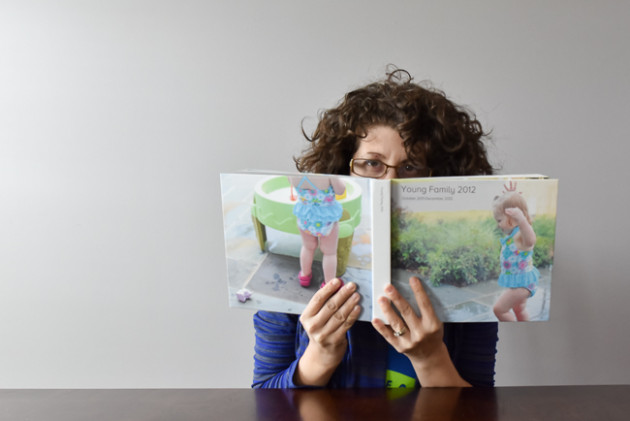 Over the last 3 months I've been working with the committed women in my Embrace Experience to print more photos. Our first session just ended and it's been a labor of love for us all organizing, purging, editing, and selecting from thousands of images to place in our personal book projects.
The final 600 images I chose needed the perfect place to be touched,, seen, and experienced by my family beyond a screen.
After the difficult task of choosing photos was complete, I ended up stuck on what I thought would be the simplest of tasks. Choosing a book printer.
This is precisely where Blurb comes in.
To my surprise, committing to a company turned out to be one of the most overwhelming components of the printing puzzle. There are SO MANY options out there when it comes to creating photo books, and everyone seems to have their own personal opinion about who is best, cheapest, fastest, highest quality, etc…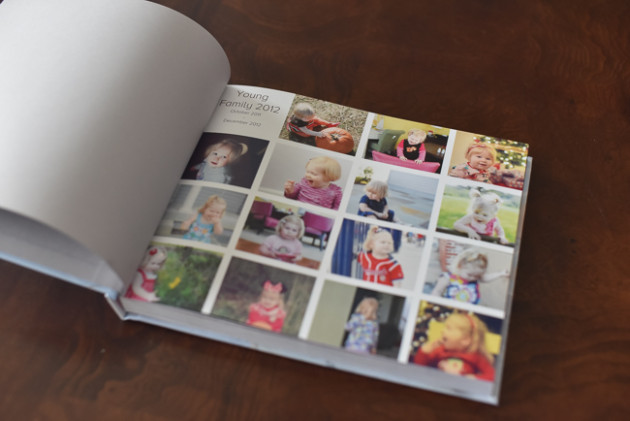 I realized I needed to find a printing company that offered options to suit a variety of needs.
For this particular project where I was working on a back log of family yearbooks, I wanted to go with a someone I knew would offer high quality materials, the ability to print a large number of pages, and offered a consistent look and feel for future projects.
However, I also have several other smaller projects in the works too and I wanted to ensure there would be other more cost effective options to get those printed as well when the time is right.
When I stumbled upon Blurb after several rave reviews from friends and professional photographers alike, I knew I had met my match for photo books.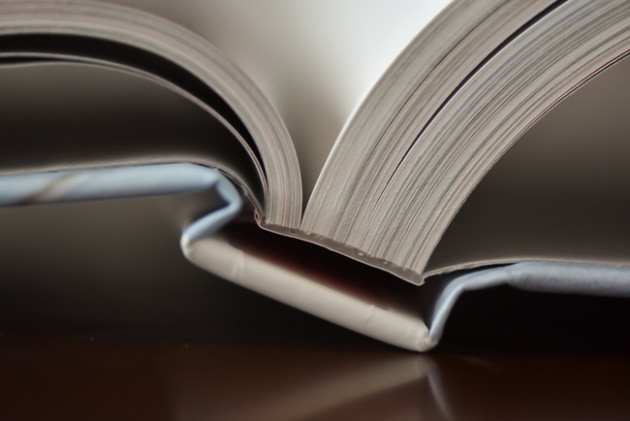 I'm now a proud affiliate for Blurb (meaning I get a bit of change each time you order a Blurb book via my personal link). However, I'd be sharing them with you today regardless.
They're just that awesome.
In case Blurb is new to you (or even if they're not) here's the low down of what I love about them so much and why I'm using them going forward for my family book projects:
Options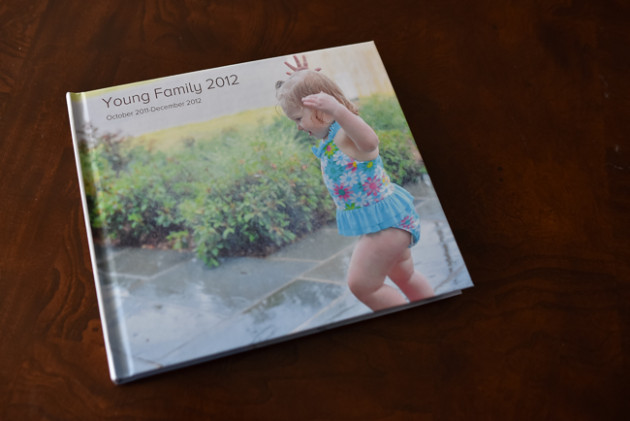 I have several different photo book projects in the works right now from the high quality family yearbooks, to smaller fun projects I'd love to have my daughter and I work on together. Blurb has a range of options that give me versatility in printing with a purpose. Here's a few of the options I love:
Cover
They have both large and small hardcover books and smaller size paperback trade books. I can save the hardcover books for my bigger family projects and save the softcover for my smaller mommy/daughter projects.
Paper
Their standard paper I've heard looks good and fits the budget conscious mom just fine, but also has a slight glossy sheen. They also have several other upgraded papers that are weighted a bit more heavy, and have a variety of finishes. Certainly not a requirement to upgrade, but it may be worth it for those super special printing projects.
Layout
Everyone has a bit of a different album style from plain & simple, to scrapbooker, to journaler. If you are one who likes to insert text along with your photos, or embellish pages with background colors/clip art Blurb has the ability to do so.
Design
When it comes to designing your book Blurb has so many options to make it easy for you. If you prefer an online book builder, they've got it. If you'd rather work within software on your computer, their BookSmart program is for you. Prefer to work within software you already own like Adobe Illustrator or Lightroom? They've got the ability to design your book in there too. For my project I chose their BookSmart program. I intended to use the online platform but they cap you at 500 images. With the computer program I could pull images directly from my computer and print up to a 400 page book.
Ease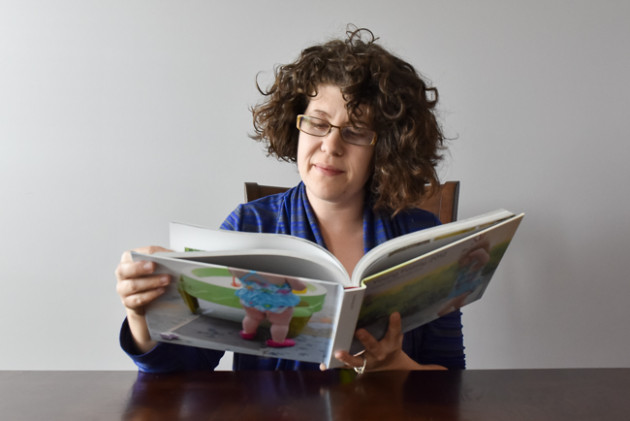 I will say, after a short learning curve BookSmart was super simple to use and my book came along rather quickly for a 'plain & simple' album girl like me. My Embrace students have made the same comment about there being a little learning curve but how the process goes faster once you get a system in place. I did take about 10-15 minutes to look through all the menus, buttons, and settings. I clicked around the interface to get a feel for where all the options were located and then I got to work. For those who are not super tech savvy there are plenty of tutorial videos on their site to get you up to speed as well.
Quality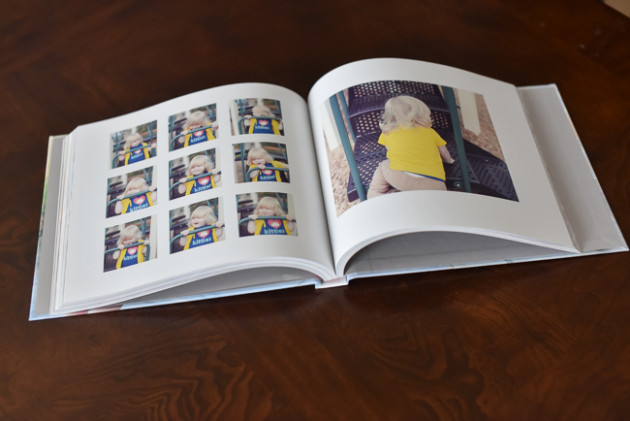 My book is proudly displayed on my coffee table. I think my favorite part of the book is the photograph printed on the cover of the book. The print quality is amazing and the cover materials are durable. For this particular project I upgraded to the premium matte paper and I'm glad I did. It gives the book a finish that matches my photography style and tastes a bit more.
Cost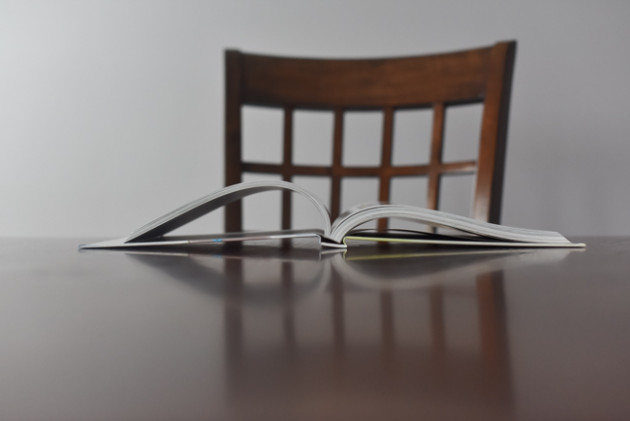 The cost of Blurb's books are obviously dependent on size. My 2012 yearbook was one of their 10×8 standard landscape books. At that size a 50 page book with standard paper will run you just about $30. Softcover tradebooks are super reasonable starting just under $3. Blurb will also run sales during the year (speaking of….there's one going on right now which I've listed at the end of this article).
Customer Service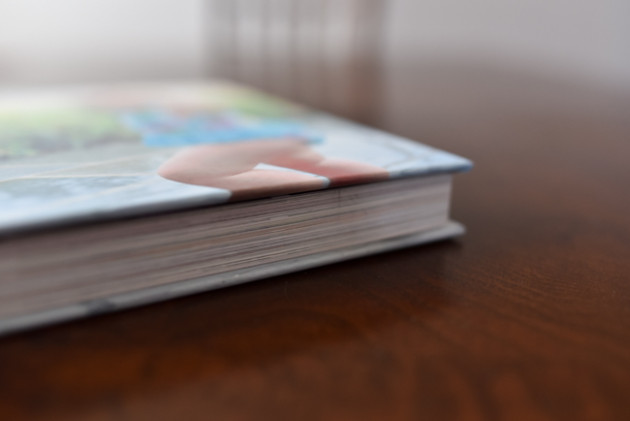 I've had the pleasure of working side by side with some of Blurb's lead instructors and team members which is awesome but does make my experience a bit different from the regular consumer.  However I have to say customer service across the board on their site you can tell is a priority. From the instructional videos, to templates, to how to guides they've got a variety of resources to get you up and running. And if you still can't figure something out, there's an easy peasey support button on their site to take you to someone who can help.
I'd like to invite you to a free 2 week mini class called Embrace Your Phone, where we'll commit to getting a simple project off your device and into your life for good. Join a community that will leave you motivated to print more, while getting gifts checked off the to-do list before the rush of the holiday season even begins!
Pin It: