If I had a nickel for every time a mom asks me what camera I have, what lenses I use, where I get my photos printed, or what accessories I love, I swear I'd be rich!
As you probably very well know, there is certainly not a shortage of options when it comes to resources for momtographers. It can be overwhelming deciding who has the best prices, the most stellar customer service, or the highest quality products.
What I've laid out here are the sites, services, and resources that have become some of my FAVORITES over time. Know that I am also an affiliate for some of these lovely vendors below (meaning I get a bit of a cut when you purchase from 'em), but I have very carefully selected and chosen who I support and share with you.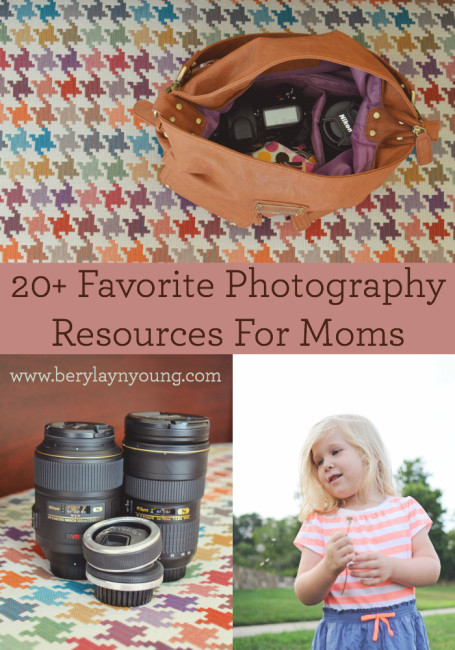 The vendors listed below have given me the most personal attention, the best customer service, the highest quality products, and they're the ones I am proud to work with again and again and again. I hope you find the same.
This is one resources list you're going to want to pin for later (go ahead and pin that image above!). But before you do, give the list browse and enjoy exploring what I hope are some new places that are soon to become you're favorites too.

#1 Amazon – Prime membership = 2 days free shipping on any of my photography equipment. Need I say more?
#2 Adorama – They have some stellar deals on both new and used camera equipment. My refurbished Nikon 5100 camera came from them and I can't say enough good things about their customer service.
#3 B&H – Their flagship store in NYC is amazing so would you expect anything less from their online experience? This place specializes in photo gear so you know you're getting the experts when you shop here.
What's in my camera bag?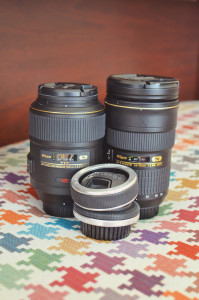 Nikon D750 body

#4 PicMonkey – My go to online based FREE photo editor. They've got some awesome paid features you can unlock when you sign up for their affordable subscription plan. This is the first place I'd go if you're tech shy and just starting out in learning how to edit.
#5 Pixlr – Another free online editing resource. It's like a lite version of Photoshop at your fingertips.
#6 Adobe Photoshop Elements – Ready to graduate from PicMonkey or Pixlr and into something more robust? Elements has all the features you'll need to make your photos pop.
#7 Adobe Lighroom – Affordable 'pro grade' photo editing software that once you master it will have you editing photos in quick batches to save you time.
#8 The Coffee Shop Blog – Want some free photo effects to get you started with Photoshop or Lightroom? Visit my friend Rita, she's got ya covered!

#9 PicTapGo – Hands down my favorite phone photo editor due to the ability to mix and match filters plus having the capability of changing the filter's intensity too.
#10 Made With Studio – Add fun doodles, graphics, and text onto your images with then fun app. Warning: this one is a bit addictive once you get started!
#11 Diptic – Want to collage a few of your phone images together? This app will take care of that lickity split!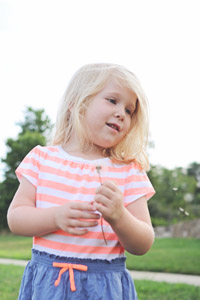 #12 SmugMug – Easy to use interface for sharing photos with family members. Plus they can order prints directly from the album links when they're sent out. Bonus!
#13 Crashplan – My online life preserver. Crashplan uses wifi to automatically update files to the cloud as it runs quietly in the background of your computer.
#14 Animoto – Make your photos come to life with these slideshows set to music, animation and more.
#15 WordPress – Thanks to my WordPress blog I have a visual diary of my daughters life from before she was born up to now.

#16 Mpix – I'm always blown away by the quality and affordability of their prints and products. The color and clarity of my photos always looks amazing when I order here.
#17 CgProPrints – Quality pro canvas vendor that is affordable and open to anyone for orders. Enjoy this little know pro secret and get printing!
#18 Simply Galleries – These guys make it super simple to create and preview canvas wall clusters before you buy.
#19 Artifact Uprising – My favorite here is their linen bound, recycled paper, coffee table books. Brielle's baby book is done in one of these and I absolutely love the finished product.

#20 Remote shutter release – Get in more photos with your kiddos with this handy dandy tool!
#21 Sunpak tripod – Another must have if one of your goals is to be in more photos instead of behind the lens all the time.

#22 Photojojo – A lot of  fun and a little bit quirky, this is a photo lovers dream for fun photography related accessories.
#23 Click & Blossom – Bags, mugs, tees and more for photo loving mamas.
#24 Your Family in Pictures – The latest book from inspiring mom photographer Me Ra Koh. This is the third in a series of books for moms looking to document precious family moments.
#25 Elevate the Everyday – Another favorite book of mine for moms, written by another inspiring photo mom, Tracy Clark. This one is all about seeing your daily life with fresh eyes and capturing it more creatively.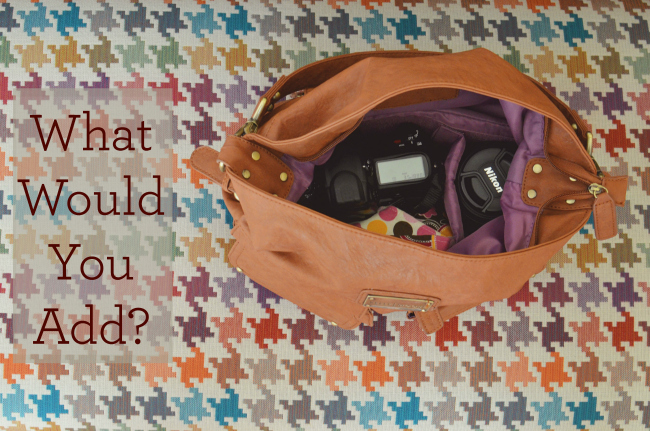 What's else should be on this list? Any other places I should add? I would love to know your favorite photo sites or resources, just leave a comment below and let me know what I'm missing. Then please do pin this to come back later and share with your friends using the easy peasey sharing resources below! xo.
Click HERE to Tweet:  Love this #photography resource! @BeryAynYoung shares 20+ favorite sites and sources for moms here: http://ctt.ec/95Hay+ #momtography